2006 NY Auto Show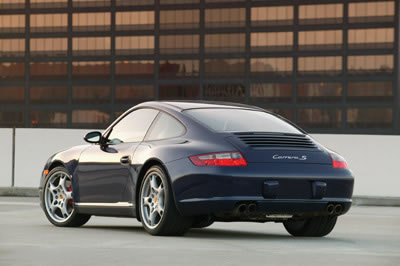 The fabled wide-body, four-wheel-drive version 911 returns for the model year in the guise of the 911 Carrera 4 and the even more powerful 911 Carrera 4S.The Carrera 4 is available in Coupe and Cabriolet forms.
The four-wheel-drive versions of the Porsche 911 Carrera are nearly two inches wider than their two-wheel-drive counterparts. This extra width is needed to cover the wheels that are part of the enhanced four-wheel drive system.
With its 325-horsepower 3.6-liter horizontally opposed six-cylinder engine, the 911 Carrera 4 is capable of accelerating from a standing start to 60 mph in just 4.9 seconds. With its even more powerful 355-hp, 3.8-liter "boxer" six, the 911 Carrera 4S sprints to 60 mph in a mere 4.6 seconds. Both versions may be equipped with the optional Tiptronic S automatic transmission.
News