2006 NY Auto Show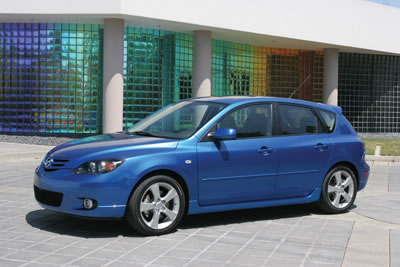 The Mazda 3 comes with 2.0-liter and 2.3-liter powerplants. Both engines are in-line, four-cylinder units with Variable Valve Timing (VVT). VVT provides linear power delivery, exceptional fuel economy and low emissions, together with exemplary smoothness and class-leading performance and driveability.
The 2.0-liter engine is available in the MAZDA 3 4-Door only, with the 2.3-liter offered in both 4-Door and 5-Door models. Now fitted with VVT, the 2.0-liter engine produces 150 horsepower at 6,500 rpm and 135 lb-ft of torque at 4,500 rpm.
The 2.3-liter engine -- the only engine choice for 5-Door models – puts out 160 horsepower at 6,500 rpm and 150 lb-ft torque at 4,500 rpm.
News