2006 NY Auto Show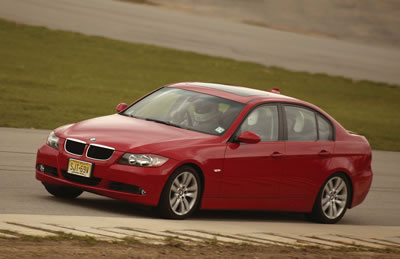 The fifth generation BMW 3 Series will yet again improve and refine a concept BMW pioneered more than forty years ago - the sport sedan. The new 3 Series continues to offer style and quality combined with a unique combination of performance, practicality and European luxury in a compact package.
The 3 Series offers two models, the 325i and 330i. Two inline six- cylinder engines continue a 3 Series tradition. The all-new 3.0-liter unit in the 330i offers a significant increase in performance. It is rated at 255-horsepower at 6600 rpm, and has 220 lb-ft of torque at 2750 rpm.
The 330i will now also feature a new 3.0-liter engine. This engine is rated at 215-horsepower at 6250 rpm and 185 lb-ft of torque at 2750 rpm.
Both models will be offered with a choice of a standard six-speed manual transmission or optional six-speed STEPTRONIC automatic transmission. The 3 Series will be available with all-wheel drive, featuring BMW's xDrive.
News