2006 NY Auto Show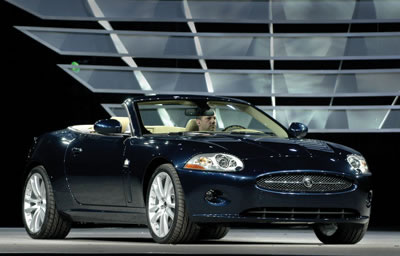 The all-new XK continues the Jaguar tradition of beautiful, powerful, ground-breaking sports cars, but behind its stunning looks, it bristles with practical, intuitive, modern technology, clearly focussed on enhancing the driving experience.
The most far-reaching engineering feature in the all-new XK is its use of Jaguar's Lightweight Vehicle Technology all-aluminum architecture.
The XK's six-speed transmission introduces a new generation of automatic gearshift for Jaguar, replacing the familiar 'J' gate with the new Jaguar Sequential Shift system with Park, Reverse, Neutral, Drive and Sport modes. For the first time in a Jaguar, drivers will be able to use steering wheel-mounted paddles to change gear with the new Jaguar Sequential Shift transmission.
News