Volvo in Sweden
A First Impression of the new Safety Center and S60 Sedan
This September The Auto Channel ventured to Sweden to drive the newest model in the Volvo Car line-up and take a tour their all-new state-of-the art Safety Center.



(Click to read review)
The first part of the trip brought us to the Volvo Car Corporation Safety Center and Crash Test laboratory that opened spring of 2000.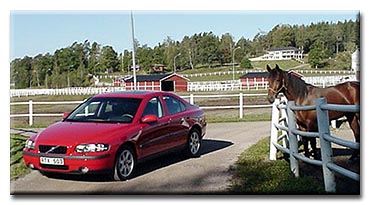 (Click to read review)


The second leg was the test drive of the sporty S60 sedan, scheduled to go on sale in the United States, November of 2000.

(Click to view the South Florida International Auto Show introduction)
By Larkin Hill