Car of the Week February 26, 2001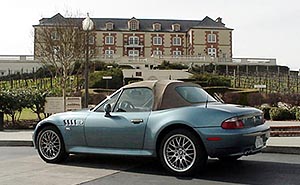 2001 BMW Z3 -- It still looks the same -- to the untrained eye. But for those who spy the 3.0 nomenclature on the left bum cheek will know that the 2001 Z3 is saucier than ever before.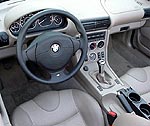 The all-new 3.0-liter replaces the 2000 2.8-liter Z3 and ups the ponies by 32, making the output 225 horsepower at 5900 RPM and 214 lbs/ft of torque at 3500. Finer engine tuning, more horsepower, larger front brakes, a new transmission, and larger wheels are the major improvements for 2001.