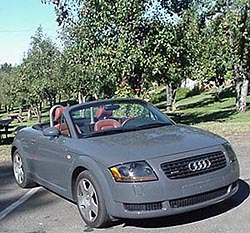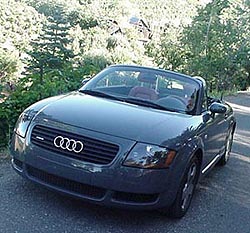 2001 Audi TT roadster
SEE ALSO: Audi Buyer's Guide
By Larkin Hill
Staff Writer, The Auto Channel
Looks unlike any other car on the road -- sporty, unique, and cute!
Just as stylish inside as it is outside
Smooth and responsive handling -- super zippy and fun.
High quality materials throughout
Comfortable seats and easy to reach controls

Motorized convertible top nearly eliminates trunk space (there's more space w/ the manual top)
Very low seating position makes visibility difficult for those under 5'3"
Aluminum accents quickly show scratches
Cupholders are difficult to reach
Very limited cabin storage (tiny glove box and behind-the-seat pocket)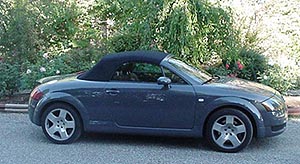 I fell hard. The first time I laid eyes on it, I knew I'd found love. The simple lines, pulled-together finish, and perfectly matched drop-top. I first fell for it's sibling coupe, but the temptation of fresh air quickly overtook my longing for the coupe.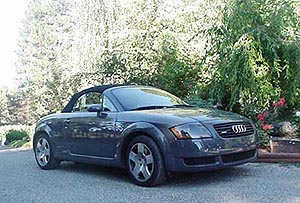 I first saw and sat in the convertible on a blustery day in New York in March. Five months later, I received delivery and I immediately longed for the weekend to come.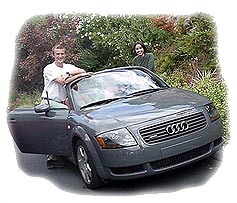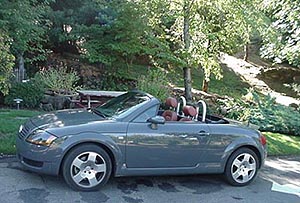 I had to give it back after my test week had finished, and the reality that I had to own this car some day hit me...
Interior Pictures