Car of the Week January 22, 2001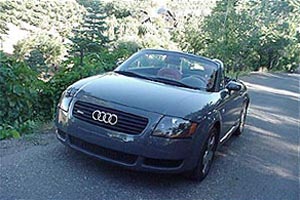 2001 Audi TT roadster -- Design aficionados drooled when the TT Coupe Concept debuted at the Frankfurt Auto Show in 1995. Five years later, Audi's intelligence was proven when the first 2000 TT Coupe rolled off the assembly line looking nearly identical to its concept.
For 2001, the topless version manages to impressively retain the distinctive details and stylish lines of its coupe cousin. Available in two versions, the TT roadster starts at $32,850 MSRP for the 180 horsepower engine and $38,550 for the 225 horsepower Quattro.