2001 Volvo V70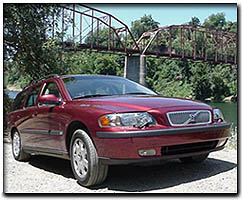 Gone are the stodgy lines and boxy shape that has defined Volvo for over 30 years. For 2001, the V70 sports clean curves and a smooth silhouette.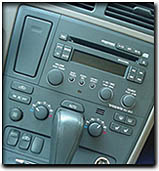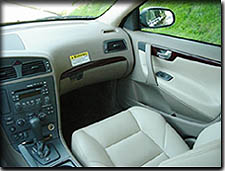 An ergonomically friendly interior makes driving, tuning the stereo, adjusting the air-conditioning, and all of the unexpected distractions a cinch. High quality materials, thoughtful design, and styligh touches make the V70 a pleasure to drive, ride in, and look at.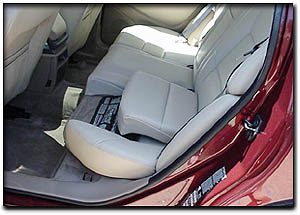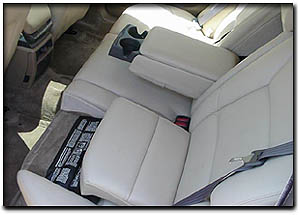 The rear seats have easy to use built-in boosters, a fold down center armrest, pull-out cup holders, and dual adjusting air-conditioning vents.
The rear is most versatile area of the V70, complete with a grocery-bag harness, hidden pockets for treasures, and Volvo's signature backwards two passenger seating.
Larkin Hill