2000 Oldsmobile Intrigue

By Larkin Hill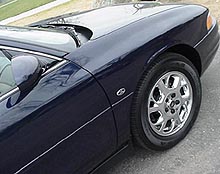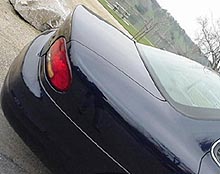 Coke-bottle curves and an aerodynameic profile surround a wheelbase of 109 inches and and overall length of 195.9.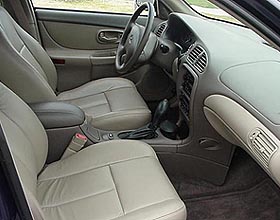 Keeping in theme with the curvaceous exterior, the interior design dons sweeping lines and easy-to-access gauges, knobs, and handles. In typical American-car fashion, the dash curves are soft and styled in an excess of beige hues with black accents.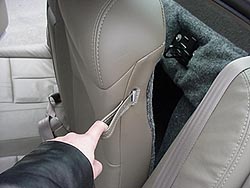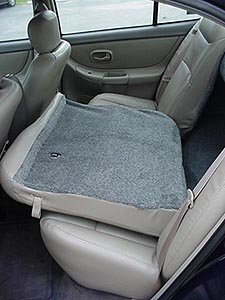 Split folding 60/40 rear seats come standard on the GL. Tabs located near the doors on both sides makes pulling the fully collapsible seat down an easy task.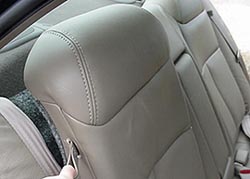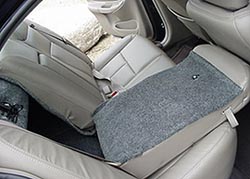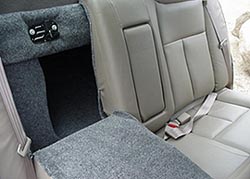 Rear seat headroom space is generous and the "theater-type" seating provides improved visability.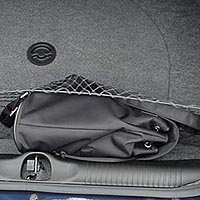 Trunk volume is abundant at 16.3 cubic feet, only .7 cu.ft. less than the Ford Taurus. The "mini" spare tire is simple to access, and while its small size makes it easier to change, you'll have to drive directly to the tire shop for a full-size replacement.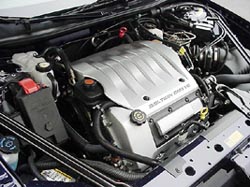 In 1999, a more powerful and efficient 3.5-liter Twin-cam V6 replaced the pushrod overhead valve 3.8-liter V6 that the original Intrigue was initially introduced with. Pumping out an impressive 215 horsepower @ 5600 rpm and 230 pounds-per-feet of torque @ 4400, all models comply with the stringent California Low Emission Vehicle (LEV) standards.
The new-styled wheels have retained the Oldsmobile signature six spoke design, but appear larger and sport less curves.