The Editor's Test Drives
The World's Only Live In-Car New Vehicle Evaluations!

with Mark Fulmer
Editor-In-Chief, The Auto Channel
Hot and cozy. Performance in comfort is found in the 1999 Buick Park Ave Ultra - via its supercharged Series II V6 delivering 280 lbs./ft of torque at 3200 rpm... power glide, no problem.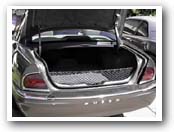 Take all your toys. The trunk space is impressive - plenty of room for the long distance trips....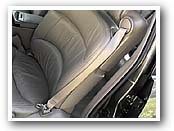 Hide those straps. Building the seat (shoulder) belt into the front seat makes a lot of sense...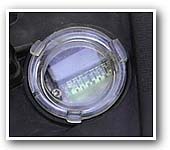 Leave no light untweaked. Adjusting/replacing the headlights is a no-guess process - just pop the hood and there are bubble levels to tweak your lights...
And don't forget that while you're listening to the Test Drive you can also check out the complete specifications from TACH's supercharged search engines and comprehensive databases!

Click here for 1999 Editor's Test Drives
Click here for 1998 Editor's Test Drives
Click here for 1997 Editor's Test Drives