The Editor's Test Drives
The World's Only Live In-Car New Vehicle Evaluations!

with Mark Fulmer
Editor-In-Chief, The Auto Channel
Mark and Dave push the VR6 version of the 1999 Jetta GLS which seems to live up to its reputation as a drivers car. Mileage, performance and style make this baby an archetypal fun drive.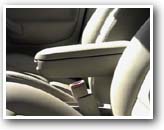 and let's hear it for the best kind of center armrest... the kind that is adjustable. Yes indeed.
And don't forget that while you're listening to the Test Drive you can also check out the complete specifications from TACH's supercharged search engines and comprehensive databases!

Click here for 1999 Editor's Test Drives
Click here for 1998 Editor's Test Drives
Click here for 1997 Editor's Test Drives