Special Report
F1: Victory's and Rescues

By Nicholas Frankl
Contributing Editor
Some would call it lucky - others (maybe my mum) an inspired guess based upon years of experience (and unsuccessful guesses) either way, TACH was right to predict that both Michael Schumacher and Ferrari would carry of their first joint Driver and Constructor World Championships in 20 years. In the end Schumacher proved why he is worth those tens of millions (if anyone can be worth that much for pursuing sports) by winning the last four Grand Prix. Hakkinens' form and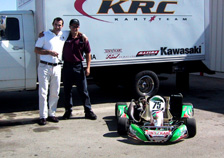 that of his team McLaren disappointed an expectant global audience as Ferrari dominated in both qualifying and race performance. The Flying Finn ending some 19 points behind on 89. Ron Dennis, McLaren team principle will have had a series of unhappy Mondays. "When ever we don't win I wake up on Monday and feel real pain inside" he's been quoted as saying. Never mind Ron there is always 2001 and the chance to of revenge on the Scarlet brigade. As for Italy and Schumacher, celebration is too small a word. " This is what Ferrari and Italy have been working for over the last 20 years" commented Schumcher reviewing the 50,000 fans at the Mugello party a few weeks after his win. If McLaren had won Finland might have partied for a evening and Woking possibly afternoon between Tea and supper - but in Italy twenty years of frustration exploded in a week of parties, events and merriment. Schumacher meantime - got very drunk, wore red wigs and went to hospital to have his pins removed from his right leg - what a hang over! Your trusty correspondent supported the right team in glorious fashion by watching, along with an assortment of other Ferrari die hard owners, at the San Francisco dealer in Mill Valley. Glued to the big screen and surrounded by some of Enzo's finest machines including a 1990 Prost F1 car, out Ferrari hosts duly poured champagne all over themselves when the chequered flag fell and even called through on Luca Di Montezemolo's home phone in Maranello.
Inspired by this famous victory my friends Tom and Brett Harrelson (yes brother of )and I set off to Willow Springs California for some celebratory Kart racing. I must mention that Ferrari Formula One to Brett is like Dimples to Democrats - a life-line without which you get very irate. So as the F1 boys prepared for the annual Karting Super stars race in Paris - we strapped ourselves in three mean machines from KRC Kart Team. After a few words from chief instructor Mathew Treglia
on the nuances of racing a Tony Kart weighing 240lb (inc driver) with nearly 50 bhp - we were off. 30 Laps later and sweating buckets in the California sunshine there were smiles all round and blisters on the Yokohama tyres. Brett demonstrated that he not only liked Schumacher but drove like the wunderboy too and it certainly reaffirmed our appreciation for the skills and fitness of modern drivers. But enough of this karting around - Jaguar were there too showing off the 2001 range and for some added spice had bought some racing toys along as well. Next thing we knew we were lapping at 170mph with racing legend Bob Durant ?????? in a 1988 Group C car with 690 bhp and slicks. If that wasn't enough Jaguar also brought out a C-Type and Sterling Moses' Le Mans winning D-Type. It reminded me of what a disastrous season they had endured with Paul Stewart resigning with illness, Eddie Irvine swaning around St Tropez living the racing lifestyle but forgetting to actually win any races and CART racer Bobby Rahal coming in to rescue the Dearborn ship. But they weren't the only ones doing disservice to the notion of Formula 1. In fact apart from Ferrari and McLaren only one other team managed to score a second place finish all season and that was Fishichella in the Benetton right back in Brazil. With the top two teams taking 108 and 89 points respectively - 3rd place Williams only netted 36 points. Jaguar were 9th with only 4! This cannot be good for the growth of the sport. It is not all down to the fact that Ferrari and McLaren are running $250m budgets. BAR, Williams (who did a great job with a new BMW engine/chassis combo and rookie driver in Jenson Button) and Jaguar all have very large budgets and yet cannot work out a strategic, competitive and reliable package.
The 2001 season will see a new tyre war as Michelin attempts to enter the fold where Goodyear left off. Williams, Benetton and Jaguar will all take the chance and roll the dice to see whether the French manufacturer can repeat in F1 what they have in other formulas and rallying and motorcycle racing. "This could change the whole scene of F1" said David Coulthard. "It is very likely that at some Grand Prix the Michelin tyres will simply be better and more suitable that the Bridgestones - and if that's the case there will be nothing any of the other teams with be able to do about it".
Other changes for 2001 will see Prost with Ferrari engines and Pedro Diniz as a partner! Diniz who is more famous for his Brazilian supermarket wealth than his performance on track has hung up his racing gloves. Prost having lost key sponsor Gauloises and engine partner Peugeot needed a break and it appears that the team will be racing again when the curtain rises in Australia. That much cannot be said for ill fated Minardi - who having thought that their troubles were over with the sale to Argentine PSN have found them selves on the brink of closure, with no buyer, no money, no key sponsor and no engine. It seems that Bernie will rescue them and they will have Renault engines to run for 2001.
Rescues seem rather prevalent in F1 these days. German based EM.TV the owners of amongst other things Kermit the Frog and 51% of SLEC Bernie Ecclestones company have just been saved from ruin by German Media Tycoon Leo Kirch. Kirch group who broadcast digital formula One in Germany paid $550m for 50% of EM.TV's holdings. This means that they own 25% of SLEC. However, rather than use the money EM.TV have secured to pay down there $750m of debt, boss Thomas Haffa may use this to purchase the remaining 25% of SLEC from Ecclestone that they have a guaranteed option on in 2001. Haffa would then seek to off load this 25% on a car manufacturer for maybe double what he paid. Here's hoping that the various team commercial departments won't need rescuing after the recent tech stock collapse. With the likes of Yahoo! And Compaq plus a swarm of others investing heavily in Formula One branding - it seems likely that they may go the way of the Dot Gons Superbowl adverts.
Finally, and for all the readers who also belong to the British racing Drivers Club, Silverstone and the British Grand Prix has also been rescued. In a complex deal between Berne and the owners of rival Brands Hatch, who had secured the rights for the next 15 years but were unable to get suitable planning permission. Silverstone will be licensed to run the Grand Prix and will now under go a huge investment program to up date the track and facilities and prevent the water-logged chaos of last 2000.
And in case you were wondering I'm betting that Ferrari will do a glorious double!
---