Special Report
GUMBALL 3000

By Nicholas Frankl
Contributing Editor
If you've ever seen Burt Reynolds in Cannonball Run or Raul Julia in Gumball Rally, then the ingredients will be familiar to you.
Basically get as many (preferably rich or famous or both) punters to give you as much money as possible and then plan a "tour" of sexy destinations, great roads and sprinkle lavish champagne filled parties into the mix along the way.
This years Gumball 3000 was wild. 5 sleepless nights, 3000 kilometers across 9 European Countries. Having sponsored last year's event and battled through France, Germany, Italy, and Holland in a convertible 300bhp V8 Marcos, I was well aware of the hard driving and fierce social recreation that was required by the event. However, last year we had "only" 45 cars. This year's sprint would cater for over 75! Amongst the participants. Actors, singers, DJ's, socialites, and many frustrated businessman/racing drivers. Organized by 27 year old Maximillion, the Gumball tore through Europe with more spills and thrills than any movie script could have dreamt of.
The first day started outside the new Ian Shrager Sanderson Hotel. Sure enough along with 75 revving engines, flocks of cameramen and a sea of puzzled commuters came the inevitable traffic warden - writing out tickets on cars that were lined up ready for the off! The route map said next stop Bilbao, Spain. But strangely we were all told to meet 50miles north of London at Stanstead airport. Screaming out from Marble Arch the competitors all decked out in Gumball Diesel jackets and Falke socks we headed for the infamous M1 motorway. Waiting on the runway at Standstead were two of the largest Russian military transport planes in the world, ready to swallow up all the Lamborghinis (which were nearly too wide to fit) Porsches, Ferrari 360, 355, F40 and 550s, Jaguars, Aston Martins, three Ducatis and my Audi A6. Plus, no doubt, the odd T-54 tank if any happened to be around.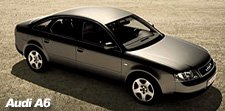 With the cars secured safely in the Antonovs, the rest of the teams flew in a chartered 737. The fun began when one of the Gumballers decided to skateboard down the aisle during takeoff. The crew was not amused. But judging by the roars of support, the Gumballers clearly were.
Next stop Spain. It took three hours to unload all the cars and the last ones to leave were mostly Ferrari 335s. Three Hours is along time on a Spanish runway, so two of the drivers decided to flex their horses down the runway. It was nearly midnight, what harm could one do? After a couple of 150mph flybys, the Spanish police were going crazy, the cars pulled off and escaped down the motorway to The Guggenheim Museum for dinner. And the DHL cargo planes landed safely minutes later!
The rest of the night was spent watching Gumballers entertain the local football supporters and many local policemen whilst doing doughnuts outside the Carlton Hotel. I don't think Bilbao had ever seen anything quite like it.
Brilliant sunshine and day two greeted weary eyed Gumballers to the sounds of various sickly engines. The 70's Dodge Challenger equipped with a hydraulic trunk and an industrial strength sound system had blown up. Maybe the noise shook the engine to bits. Gone too was the F40, firing on only 4 cylinders. But still good for 140mph the jolly owner told me. A 3200GT Maserati and 95' Corvette faired no better - all left in the Guggenheim car park. Don't worry said Tom the Maserati owner - I'm arranging to collect a Ferrari 550 in St. Tropez! Saddest of all was the 1960 E-type Jag, which driven by Dasterly and Mutley look-a-likes, had only recently finished a 12 month rebuild having expired on last year event too! It was at times like these, and many along the way that I thanked Mr. Diesel. Many thought it a sacrilege to compete in a rally in an Audi A6 V6 TDI (turbo diesel). Truth be told so did I. Audi had in fact promised me a new 340bhp S8. Trouble was that another nameless journo had decided the previous week that he didn't like the smooth lines and graceful styling and decided to alter the aluminum panels against a tree. So it was the A6 or nothing. It was OK. When asked, as one frequently was; so what are you in? I just referred to it as the turbo charged Audi. Moreover, as the Diablos, McLarens et all flew past me at 180mph+ stopping every hour to fill up, the Audi three up with luggage and enough water pistols to make Wellington weep sailed serenely along in leather, air conditioned comfort for 700km non stop.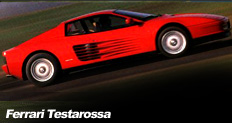 Out of Spain we had quite a convoy. Two Diablos, three new 911s, a racing Testarossa, Brabus 500 SL and the A6. Sure enough they all went off like it was a 2-lap sprint. Twenty minutes later they were all curbside. The two-week-old Diablo Roadster had broken down. And in Spain it remained with the German owners leaving it at the local garage and catching a lift the rest of the rally. With so many fast cars ahead, our path was cleared. Messages were relayed by text through mobile phones to alert the tail enders of any unwanted police or radar attention. Socialite and friend of Prince Charles, Tara Palmer Tomkinson was stopped driving her Jaguar XKR by the French police. She was speeding. Topless! Even a little Ooh La La! couldn't save her credit card. Former boxing world champion Chris Eubank fared a little better. Having finished last but not least as my father did in the original Cannonball driving a truck, Eubank left the twelve wheeler Peterbilt in London and ran with his Toyota. After the photographs and autographs he was waved on by the Gendarmes.
With a good eight hours driving behind us, the last thing we all needed was the final Saturday of Cannes film festival. The place was a mad house, but somehow all the cars found the car park. Unfortunately not all of them stayed there. The party on-board the Soho House boat rocked all night with celebrities dropping in till 5 am.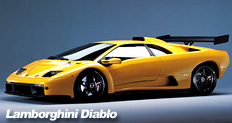 Sunday morning and the other Diablo had been stolen out of the car park.. "Klein Problem" muttered the German nightclub owners. They too hitched a lift the rest of the way. Off to Milan we went. But not before the Audi and I made a quick detour to Monaco. No, we didn't have a gambling urge. A different fix was required. The German Grand Prix live on TV!
Two hours later with the Grand Prix over and back on the black stuff, it was time to play catch up. We had missed lunch in Milan and the crazy Tifosi letting off firecrackers as the McLaren and 360s left more rubber on the road than most tyres have to begin with. New cars joined in too. Most came from the Milan office of Avis, but one racer ditched his 355 in Monaco and picked up his white 59' convertible Cadillac. It added a touch of Grace Kelly class. Meanwhile the Gumballers were sprinting across Switzerland, heading for the autobahns of Germany - destination Schloss Buhlerhole in the depths of the Black Forest. The Castle was stunning, unlike the miserable driving rain and low cloud en route. Co-drivers Andrew, Adrian and I arrived tired but elated at 1am, the Audi never missing a beat and was proving to be an excellent long distance companion. This was just before Brett and Tom a couple of city traders arrived and announced that they were both car less as the German police had confiscated their cars and imposed record fines on each of $30,000 for doing over 200mph through heavy traffic and 50mph zones. The music and singing stopped like Schumacher breaking for Loews hairpin. But then someone handed them a glass of champagne each and screamed GUMBALL MAN!
At 3am and with the party still in full swing it was time for my bed. Watching what had been almost all total strangers "bonding" was a great sight, various hotshots were clearing out the wine cellar, in fact one chap ran up a bill of over $15,000 in fours hours. This respectable banker had to be carried out of his bedroom six hours later - still asleep!
Breakfast and day four. At this point attrition was beginning to take its toll and the organizers had left the greatest feat till the end. 800km in a day is along way even in this assembled exotica. Especially if you don't really know where you're going and you're late before you've even begun. Only two cars made it to the Hockenheim ring. This was probably the best part of planning during the trip as clearly no one had the energy to get to the track by 8am - some hadn't even gone to sleep by then - and besides half hung over sports car drivers at 300kph on a rain socked race track just don't mix. The route map said 09:00 depart hotel - 17:00 boat departs. Not good if you're still loading the car up at 10:30! The great autobahns were to carry us to our "Gumball love boat" better known as the Hamburg to Harwich ferry. The problem was that even with 59 cars inbound the ferry couldn't wait. This is where the Audi came into it's own. Filled up at the start of the day we figured we wouldn't need another one till we reached Blighty. Sure enough apart from the odd 2mins driver change and restroom break we drove non-stop, the A6 purring along, past all the quick stuff at the gas stations and managing to keep an impressive average speed up. More than once I saw a genuine 145mph on the clock, the taut suspension, quattro system and excellent low profile Michelins keeping the car stable and relaxed. The only thing missing was the CD player, a bit of a cheap omission I thought on a £$45,000 automobile.
Along the route we picked up assorted convoys. A Ferrari 355 and Porsche 911 were doing their very best to turn a two lane motorway into three. It never got them very far and by the end despite all their white knuckle driving we beat them to the boat. The atmosphere upon arrival was great with Gumballers cheering from the decks and other passengers staring in amazement as Ferraris tore down the gangway on to the boat. We made the official departure time with about 10 minutes to spare. Once on-board we all watched from the stern of the boat waiting anxiously to see who would make it and who'd be left behind to make there own way to Calais - a further 7-8 hours! In the end the dear old Captain kept the door open for another hour - a ready supply of D-marks and drinks flowing in to the bridge! 42 cars made it. The organizer Max did not. His Bentley Red Label registration 1WO expired somewhere on route. He wasn't left to swim - as Bentley had another car waiting for him at Dover! With only half the competitors on board and a rather bemused bunch of German tourists, the Gumballers did there best to party - even throwing a double wedding with the captain acting as vicar. Twelve hours later and fully refreshed we all headed for the Lotus Cars factory in Norfolk for a spin on their own private test track. We weren't allowed to drive on the hollowed turf, where, Hill, Clark, Andretti, and Senna had all gone before. But a few sideways laps in an Elise and twin-turbo V8 were enough for most.
The finish line awaited. No one could believe how quickly the event had gone - most (me included) wanted to extend the rally for another few days. St.Martins Lane Hotel welcomed us with chequered flags and Veuve Clicquot for all. Prizes were awarded to all in the shape of a bust of Burt Reynolds - the original Cannonballer.
Two weeks later and I hear that German Television is still waiting to interview the "crazy Englanders" who it appears have become quite a pair of celebrities, a latter-day eurotrash version of Butch Cassidy and the Sundance Kid. The organizers are asking for contributions to the $110,000 damage bill run up at the hotels and next Gumball is already being planned for June 2001 from Sea to Shining Sea in the good old US of A!
---
More Information:
http://www.racecar.co.uk/gumballrally/

http://www.racecar.co.uk/gumball/