Honda MAC Training
by Alexis Bachofen
Pleased by ever increasing sales of motorcycles, Honda have come up with a scheme to help owners learn how to appreciate the performance and agility of their purchase, whilst at the same time gain confidence becoming safer and more observant on the road.
Advanced training is all about learning that little bit more about motorcycling and roads either just following your test or once you are already a proficient rider. The Honda Motorcycle Appreciation Course (MAC) is open at a discounted rate to all riders purchasing a Honda motorcycle over 500cc. As well as being open to all members of the Honda UK Riders Club (HUKRC). At the same time it is free to anyone who brought a 1998 Honda over 500cc, whether new or second hand. Members of the HUKRC are eligible to go on the MAC course for £295, whist all purchasers of an officially imported Honda over 500cc can gain the experience for only £100.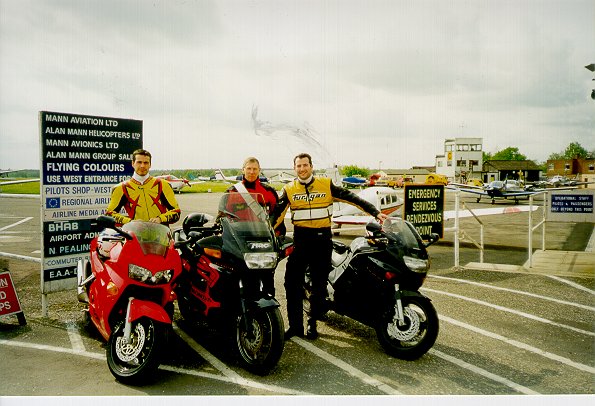 The MAC course is specifically set up with intent to make riding and learning more enjoyable. With 59, Class 1 Advanced Police motorcycle instructors distributed even throughout the UK, itís easy to find an instructor close to you. All instructors have been put through the most intensive training courses available and are all full-time MAC instructors, constantly reassessed. They are also friendly and eager for you to learn as much as possible within the two day, 16 hour course, that will take you over motorways and A and B roads.
Having passed your test doesnít mean that youíre a good rider, itís simply a license to ride on the road with the most basic skills. I strongly advise advanced training to anyone who wants to make the most out of their motorcycle, as youíll learn to improve many of the following skills: Town riding and defensive riding, braking, slow and high speed cornering, overtaking and positioning including reading and anticipating the road ahead. Most importantly you may learn how to stay alive as inexperience and over confidence kills.
Youíll be instructed under constant radio supervision, that if youíre not alone can be a little embarrassing, but itís all part of two days of fun and learning. I was quite amazed by how much I had learnt after the second day, and found myself riding home with the instructorís voice still echoing in my ears. In fact by the end of the first day I already felt I was a smoother far more confident rider, and corners suddenly seemed to float by. Almost as though I had truly become one with the bike and I was hovering on the road rather than riding along it.
Many I know feel that they are fast and therefore "good" riders. Not true! Even the fastest riders will learn something, whether to be smoother or simply to slow down in certain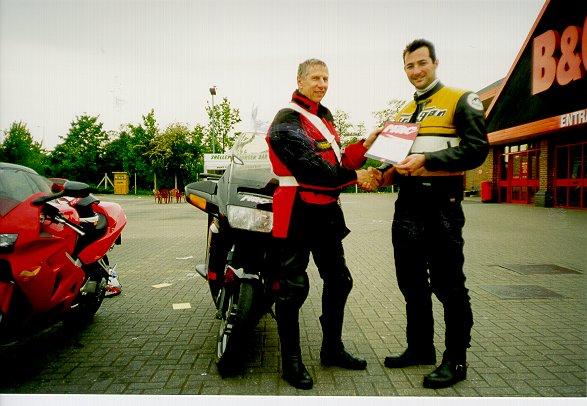 situations, itís up to you and your attitude. As our instructor told us, "anyone can go fast in a straight line!" Itís the road positioning and line of sight that I found most interesting as I had been doing it all wrong. (Perhaps itís my continental background) I had been too far right on right-hand bends and too far left on left-hand bends. At the same time I was not looking far ahead enough and not setting myself correctly up for sweeping bends. Donít get me wrong, I was fast through the turns, but after the two-day Honda MAC course I was riding though them faster which somehow though seemed slower. Which was due to the fact that I was smoother, in the correct road position, looking far ahead into the corner apex and aware of potential hazards ahead.
The essential confidence gained on the two-day course was fantastic. Not only have I improved my overall riding style but also I now know where and when it is safe to push the bike that little bit further. One can never have enough training, especially on todayís roads; in fact I strongly recommend that everyone have a two-day course at the beginning the new biking season.
Hondaís offer should not be ignored, itís a chance of a lifetime and it may well keep you alive that little bit longer. For more information or to book yourself onto the next available course contact you local authorised Honda dealer or call 0345 585 570. Otherwise Honda on: Tel: (44) 0181 747 1400
Note: The Honda MAC course is free only to purchasers of new offically imported bikes in 1988 of 600cc and over.