2000 State of Lexus Address!
By Larkin Hill
Bryan Bergsteinsson is smiling -- and it's not because the city of San Francisco is sunny and warm. Nor is it simply because he's a happy person. While his easy demeanor and passion for cars are natural bonuses for someone involved in the automotive business, his smile seems to be a result of the booming economy, premium products he represents, record setting sales, plus the impressive line-up of future vehicles.
Lexus is in fourth place in the US today," states Bergsteinsson, Lexus Group Vice President and General Manager "We just don't have enough cars." An enviable position indeed, and especially impressive since they've only been on the market a little over ten years.
Their cars are the creme-de-la-crème, customer service groundbreaking, and advertising both witty and classy. In fact, since their 1989 introduction to the US market, Lexus has been redefining the luxury market. Back when consumers were forced to compromise between opulence and reliability, Lexus introduced a car that looked, felt, and drove like a premium sedan but was backed by Toyota -- one of the most highly regarded, dependable manufacturers in the US. Suddenly the consumer could have it all - refinement and reliability.
Lexus brought first eight-cylinder vehicle to the luxury market, shaking the German dominated sector for the first time. In essence, Lexus did to German luxury sedans what the German manufacturers did to US luxury sedans. A result of the stiffened competition, better and more reliable vehicles were born and the consumer's needs were once again a priority.
Emphasizing customer satisfaction from day one, Lexus limited its distribution outlets in order to preserve exclusivity. By introducing their LS flagship sedan with just the badge "Lexus", keeping supply relatively low, and enforcing an effective advertising campaign, they were able to rapidly build brand image and recognition. Within a relatively short amount of time, Lexus created and secured the image they wanted -- and needed.
Entering the year 2000, Lexus continues to hold tight to their record-breaking position. The first to mesh car-like qualities with SUV convenience, the RX300 was an instant market success, and now represents almost half of their total sales volume. Based on the ES300 platform, the RX300's success is not "inconsistent with the general market," according to Bergsteinsson, and Lexus is preparing themselves for the competition's comeback.

So, what's new for the '00 years?
2001 GS
The already popular GS 300 and 400 receives a new option for 2000. Available in dealerships this spring is an aftermarket sport package that was developed by the Lexus and Toyota Racing Development (TRD) department. Labeled "L-Tuned," there are two option packages that promise to enhance performance, styling, and sound. Fully customizable, the two option packages vow to accommodate a wide range of styling preferences, driving habits, and road conditions. The polished stainless steel sport muffler emits an impressive rumble that's programmed to shut off at highway speeds in order to optimize Lexus' superior smooth and silent ride.
With "57 major improvements," the 2001 Lexus flagship sedan once again strives to set a new benchmark in the highly competitive luxury segment. Touting a new 290-horsepower 4.3-liter V8 VVT-I (Variable Valve Timing with intelligence) engine with 320 pounds per feet of torque, it not only goes from 0-60 in 6.2 seconds but it also sports an impressive 0.25 coefficient of drag. In fact, the LS430 was tested in the same wind tunnel as Japan's bullet trains. The third generation LS430 will retain similar fuel economy and ULEV (Ultra Low Emission Vehicle) status despite the V8's increased performance and displacement. In addition, a long list of standard and optional features promises to keep the customers and dealerships happy.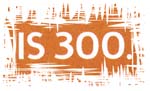 With the 2-liter IS200 already a success in Europe, the US 3-liter version 2001 IS300 is scheduled to begin production in May and make its debut mid-July. Smaller and sportier, the IS300 is Lexus's bid at targeting the youthful buyer. Scheduled to compete with the BMW 3-series, the IS300 is attempting to appeal to the buyers who favored the performance characteristics of the previous generation 3-series. The IS300 promises to be more rugged and performance oriented than BMW's current E46 platform. With hints of styling cues derived from the M3's of the early 90's, the IS300 has athletic wheel wells and an angular profile. A retro interior with suede seating options and a premium sound system is targeted at the young male buyer - from 16 to 35. Production estimates are approximately 24,000 units for the first year. There will be no coupe or wagon based on the current platform.
Sport Coupe Concept
Making its debut at the 1999 Tokyo International Auto Show was Lexus's retractable hardtop sports coupe concept. Small, stylish, and decked out in the latest technology, the coupe has thus far made quite a positive impression on the automotive press. With a retractable aluminum hardtop, the 2+2 coupes V8 engine 5-speed automatic, blends European and Japanese styling, performance, and efficiency. As of now, there are no plans for production and Lexus executives are very tight-lipped about it, but judging from the overwhelmingly positive response it's gotten so far, I'd be surprised if Lexus didn't produce something similar.