| | |
| --- | --- |
| | Formula One: Things are shaping up |
By Andrew Frankl European Bureau Chief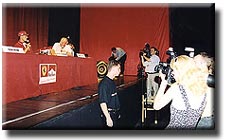 In a few weeks time -on 7th March to be precise- the 1999 Grand Prix season will get off to a flying start in Melbourne, Australia. It will certainly be flying one way or another. A few years ago Martin Brundle in a Jordan was mistaken by some of the spectators for a low-flying aircraft as his car took off in one of the biggest crashed in years. Being a tough guy he got out from under the wreckage and ran back to get into the spare car.
If nothing of this sort happens, it will still be a flying start because the number of serious competitors is growing. Please not the word serious, not rich playboys with a penchant for glamour and a bit of excitement by courtesy of Daddy's megabucks.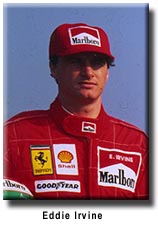 Of course Schumacher, Irvine, Hakkinen and Coulthard are the theoretical favorites, just like last year but don't expect Hill and Frentzen to give them an easy time. The new Jordan looks and sounds very good indeed and right now there is so much money behind the team that they really can play with the big boys for the first time on level terms. The same goes for Williams where young Ralf Schumacher was especially quick during testing at the Barcelona track. His team-mate, CART champ Zanardi is having a bit of a problem learning the techniques of modern F1 cars, last time he drove in a Grand Prix he was crawling around in an ailing Lotus. That was a long time ago!
Honda put the cat among the pigeons big time by turning up with what is known in the trade as a mule and recording fastest times for three consecutive days at the Spanish track. It was not even a great driver at the wheel but journeyman Jos Verstappen from Holland. Imagine the consternation among the other teams as their big name, big money drivers were blown off by this experimental car..dread to think what will happen when they get a proper chassis and a top driver. They also managed to upset arch-rival Toyota who were busy announcing their entry into Formula One-probably in 2002. Honda simply stole the all-important headlines in all the Japanese newspapers.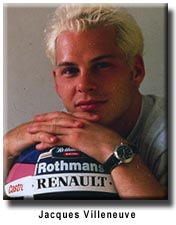 Benetton were making a big song and dance about their trick braking system, I am afraid they will need a lot more than that to be up with the top teams. The same goes for Prost. Poor Alain, 4 time World Champion. I am not sure he would have started a team had he known just how difficult it was going to be. The same must occasionally go through triple champion Jackie Stewart's mind as well. He was living happily ever after near Geneva with his lovely wife and now he is struggling to qualify in the top 10. A great pity as they are both great drivers and great people.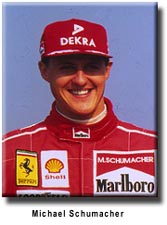 Arrows and Minardi will again be filling the back rows I am afraid, their cars are not that bad but there are only so many good drivers around the naturally enough they all gravitate towards the top teams. Even Schumacher could not win in a Minardi although he just might in the rain. A likely story.
Last but not least there is Peter Sauber's Swiss team with Jean Alesi in the lead role. On his day the somewhat crazy but loveable Sicilian born Frenchman is a s good as anyone, unfortunately not all his days are good. A lot of people would like the BAR team to fail. They are rich and to many observers too arrogant by half. Not that Pollock and his team are bothered by all this, they are putting their money on 1997 champion Villeneuve who is certainly one of the fastest and definitely the bravest of all the drivers who will be lining up on the grid in Australia.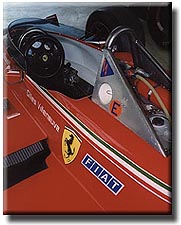 Finally let me mention a new magazine. It is the dream of FORZA's editor, Henry Rasmussen. Henry was born in Copenhagen, raised in Norway and educated in Sweden, Nordic whichever way you look at him! Like so many thousands before him he came to the United States to fulfill his dreams. A professional photographer and author of several books on cars Henry finally took the plunge and a few days ago launched his very own magazine -B & W- which stand for black and white photography.
He is a friend and consequently I am biased. I think it will be a huge success. So far the phone has been ringing off the hook and the subs have been coming in fast enough to put a smile on Henry's face.
The premier issue has a rare picture of Marilyn Monroe on the cover. Whilst the magazine is available through most good bookshops if you cannot find it why not contact Henry via e-mail on BnWmag@aol.com or write to him at Picturama Publications, 930 Bel Marin Keys Boulevard, Novato, CA 94949.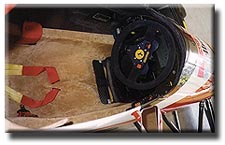 By the way FORZA is a magazine about Ferraris, yours sincerely is the Grand Prix Editor. To quote CNN-this just in: yesterday I had a belated Christmas present. The boss of Ferrari-San Francisco promised some time ago that I could take the 355 F! for a spin. Well, you know what I mean. What can I say? Having those levers behind the steering wheel and changing gear in the sports mode is the nearest I will ever get to driving a Grand Prix car. What an amazing feeling! At the same time I must make a confession -it makes things too easy for Schumacher and Co. No, I am being serious. Just think, a few years ago Prost and the others had to steer with one hand and change gears with the other round the twisty streets of Monaco. Now that was Grand Prix racing. Of course it is still difficult to drive at 300 kilometres per hour missing guard rails by inches but it isn't the same. Ask Prost, ask Jackie Stewart as Stirling Moss. Which is not to say that I won't be riveted to the TV sets when the lights go out in Melbourne in a few weeks time. By the way, thanks Andrea, it was the best Christmas present of all times!