THE ETHANOL PAPERS - Massive 600-Page Book Provides "The Whole Story On Ethanol Fuel"
THE ETHANOL PAPERS is a rough-and-tumble, no holds-barred examination of the ethanol vs. gasoline issue. Written in plain jargon, simple enough that even brain-washed scientists, academics, and politicians can understand. But this is no "Idiots Guide to Biofuels" or "Alt Fuels for Dummies," it's the most in-depth, complete explanation of the issue and it's targeted for smart people who really want to know the truth.
"The Ethanol Papers is by far the most conclusive and well thought out report on the debate that exists and is, therefore, essential reading..." - K.C. Finn, ReadersFavorite.com
This online book can be read on any computer, any tablet, and any smart phone. Just tap on the "full screen" indicator at the top of the book graphic, and then click on the grey tab to the right of the book image or on the arrows at the bottom to turn the pages.
• The pages flip just like a hard-copy book.
• You can click to go full screen, and zoom in if you need to.
• There's a SEARCH feature to search any word, name, phrase you wish to find.
• The Table of Contents is interactive. Click on the Chapter title to go there.
• To watch the videos, just click the image and it will open a YouTube page with the video.
• Clicking the live links will also open a new page to that resource.
• To return to the book, just close out the new page tab.
THE ETHANOL PAPERS, is now available in print through Barnes & Noble and Amazon. If you're interested in buying a copy please CLICK HERE.
ABOUT THE AUTHOR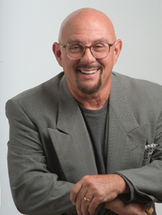 Marc J. Rauch is a multi-award winning TV/film writer, producer and director and has been a broadcasting and marketing executive for more than 45 years. In 1987, he co-founded The Auto Channel television network, and TheAutoChannel.com a few years later. Marc serves as the company's Executive Vice President and Co-Publisher. TheAutoChannel.com is the Internet's largest and oldest automotive information resource, with more than 1.5 million pages of content. Marc is a leading advocate of alternative fuels and energy; writing, lecturing and making numerous broadcast appearances regarding these issues. He's traveled to Taiwan to speak at the Asia-Pacific Economic Cooperation Forum on behalf of the U.S. Department of Agriculture, he's presented testimony on the use of ethanol before Congressional debriefings in Washington on two occasions, was a keynote speaker at the 2016 Australian National Biofuels Conference, and was a featured speaker at the 2018 National Ethanol Conference in San Antonio, Texas.
Marc is available for speaking engagements, and occasionally for listening engagements. He's especially available to publicly debate the issues related to this book should any oil industry representative think he or she has the balls to do it.