Motorsports Feature - TrueCar Aims To Alter The Future For Women Racers
by Rick Carlton - Senior Motorsports Editor
In 1977, a highly-adept engineer, pilot, and race driver named Janet Guthrie flashed across the line of bricks at the Indianapolis Speedway after qualifying for that year's 500. Her successful effort proved that a woman could make it to the top step on the motorsports ladder, and Guthrie's effort should have helped open a flood of new opportunities for athletes interested in wearing helmets, rather than high heels at work.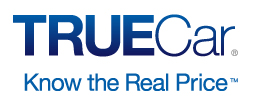 However, although the ensuing 30 years have certainly produced a number of notable racing performances by women, these competitors have received little in the way of consistent commercial attention. With the exception of Danica Patrick's recurrent Go Daddy/Peak sponsorships, and to lesser degree Sarah Fisher's intermittant Dollar General experiences, most women in the sport have had a very rough time securing, and holding, the substantive commercial support necessary to effectively compete against their male counterparts season-over-season. What's worse, however, this challenge has become intrinsic to the sport's developmental ladder, where talented women regularly find themselves commercially adrift just at the point when they should be moving forward in their careers. Now, however, with the announcement of a multi-year commercial program, delivered by an innovative US online auto reseller, this situation may be about to change.
In poker terms, TrueCar is 'all in.' And in this case, the term means primary sponsorship of six female drivers, competing in six discrete racing disciplines, ranging from Touring/Rally, to Sports Cars, to top-tier Open-Wheel racing. With the cost of a full-season, 'Road To Indy' open-wheel ride averaging from between half to a million dollars, the program cost-multiples become significant. However, when one adds the investment necessary to operate and manage a multi-series, multi-level marketing effort, the total program buy-in approaches, "...eight figures", according to Charles Kim, TrueCar's Director Motorsports.
"TrueCar is executing a very complex sales concept based on empowerment," says Kim. "At a business level, it has to do with the female car buyer, and if you think about it, auto racing is the only major sport where women and men compete head-to-head on a regular basis. However, the sport is largely male-dominated, and women are generally not taken seriously (at a sponsor level), or if they are, they are being sponsored for the wrong reasons, or are not being provided with the same level of support that male drivers receive because 'girls don't race.'"
""About ninety-five percent of race car drivers are men, and probably ninety-nine percent of the money goes to men for the reasons I just described. If you think about it, the fact that women have had any success in racing is quite remarkable. So, what we are trying to do is the same things that we are trying to do with our car buying business; empower women by offering equal levels of funding, marketing/advertising support, coaching, or whatever, and if we do that, TrueCar believes that there is no reason that women can't be as successful as men on the race track.""
""Through our (sports) empowerment message, we have an opportunity to showcase our belief that given the proper resources, women are equally capable of winning motorsports championships as men, and when you factor in the fact that forty percent of all car buyers are women, while at the same time, influencing eighty percent of all car purchases world-wide, our empowerment message is consistent between our brand and our motorsports program, and resonates with a massive car-buying audience as well as tens of millions of racing fans nationwide.""
Obviously, TrueCar means business and, on the face of it, their approach makes marketing sense. But, what about overcoming intrinsic gender bias? Is TrueCar committed to developing professional race drivers for the long-haul, or is the company simply interested in building celebrity to the detriment to racecraft? "When we were going through the vetting process to select this year's team," Kim said, "I told each of the women that we were not interested in pretty faces running in mid-pack. What we were interested in was helping each of them become championship winning race drivers, but that what we were most interested in was winning."
Given the quality of the female athletes TrueCar has signed to the inaugural 2012 team, Kim and his folks appear to be making good on their committment. The group is stellar and includes Katherine Legge (IndyCar/Dragon Racing), Ashley Freiberg (Star Mazda/JDC Motorsports), Shannon McIntosh (USF2000/Pabst Motorsports), Shea Holbrook (SCCA Pro Racing/Pirelli World Challenge/TBD), Emilee Tominovich (SCCA Pro Racing/MX-5 Cup/TBD), and Verena Mei (Rally America/TBD). This novice/experienced driver mix suggests ample opportunities for the women to create significant team chemistry, that will allow them to lean on each other's strengths through shared experience. Chemistry aside, however, everyone appears to want the same thing - to win. But to do that effectively, a driver has to secure the consistent financial support necessary to race freely, while dealing with mistakes as a professional should, and accept various lessons learned, rather than being distracted by things like crash or medical insurances, money for proper coaching, or any of the other mayrid business issues that can negatively impact a driver's on-track performance. In this case, the TrueCar sponsor model is entirely sensical. Each of the women will be given primary sponsorship money and the company will, in effect, 'control and own' all facets of each driver's business program. This means that there will be a common TrueCar signage palette (Blue over White) for each car, and the centralized approach will, additionally play dividends in terms of creating B2B associate sponsor opportunities as the racing season evolves.
"Again what we are trying to do is to create a (marketing) platform," says Kim, "...so, if other sponsors want to join in the 'woman empowerment' message, we can work with them to become associate program partners, that will allow them an opportunity to buy real estate on all six cars. Of course, each team and driver will have their own sponsors, but (as the primary sponsor) we will work with each of them to insure that (the messaging program) works efficiently."
All in all, the new TrueCar program looks to be just what the doctor ordered for women who want to win, without fear that the commercial rug will be pulled out from under them, among other entirely positive attributes. Given those potentials, the new program can be a pretty cool deal for all involved.