The Elements of Auto Design: Vehicle Design Pros Talk Shop
Special to The Auto Channel
by Marty Bernstein
AIADA Contributing Editor
2010 New York Auto Show; A harbinger of spring in the automotive world, the New York Auto show brings together the best of new vehicle design and innovation. This year, 1.5 million people visited the show to take a look at over one-thousand new cars, trucks, SUVs, and concept vehicles on display. Despite the hype, talk of mileage and speed, and exhibits that grow more novel by the year, there is one factor that ultimately grabs the attention of show-goers: design.

Vehicle design is based on a number of things: aerodynamic lines, curves, grille appearance, lighting placement, doors, wheel covers, colors, and trim. Body style also plays a pivotal role. Sedan or coupe? Small car or mid-size car? Crossover or truck?

Vehicle design is the marriage of form and function. Nowhere is this truer than in the vehicle interior. More time is spent inside the car than anywhere else. From dashboard configuration to colors and materials to sound and stereo options, the ergonomic design, safety, and appearance of the interior must meet the prospects, needs, and budget of the buyer.

Vehicle brand name completes the design package of a vehicle. Billions of dollars are spent every year by auto brands to create an image and reputation which homogenizes each vehicle design element into the overall package. To understand the process by which various automakers conceive and create their vehicles, AIADA recently spoke with several leading automotive designers and product planning directors, including MINI design director Gert Hildebrand, Mazda senior vice president of product planning Bob Davis, former Nissan chief designer Bruce Campbell, BMW head designer Adrian van Hooydonk, Rolls-Royce chief designer Ian Cameron, Jaguar chief designer Ian Callum, as well as others from Hyundai, Kia, and Bentley who are shaping the next generation of automobiles.

Mazda: Design Begins with a Sketch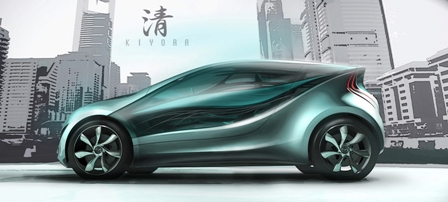 In spite of the technological and computer-based graphic and modeling tools at the disposal of today's auto designers, Bob Davis says Mazda's cars start as a sketch. "Based on a creative brief, our chief designer develops a theme sketch of the car. It's a caricature-like presentation of the car that is a bit cartoonish that is over dramatized and emphasized, yet this is where we start. Then a whole team of designers will take the sketches and execute them into reality."

Davis says engineering provides input on things that look good but are not practical. "Everything comes from that one theme sketch. We are very careful about keeping that theme sketch up front at all times. It is very important when we're making the final decision on the detail. For example, how the new door panel interacts with the 'theme design' is very important, especially when management gives us the okay to spend the money. This is a huge financial investment and monies they provide are based on those theme sketches. That is why we use so much discipline in following the theme sketches."

The MINI Bible
When Gert Hildebrand, the charismatic director of MINI'S 30-person design team in Munich, was asked who sets the design criteria, he responded "In MINI design we treat exterior and interior design equally. We see the car as whole and often develop a car from the inside out."

According to Hildebrand, he strives for what he calls "family resemblance" in MINI's vehicles. To accomplish this, he has compiled what he refers to as a "MINI Bible." Hildebrand says that "the designers read it and tomorrow they must do it."

Expanding on MINI's design philosophy, he notes, "We have one team working on a new MINI, divided into three units: color and trim, interior design, and exterior design. We try to create scenery where we see the car for production and concepts. Where do we see the car? What kind of roads? Where does it fit and how does it fit?" As the strategist, Hildebrand says his 12 designers work in a symbiotic way that he can't dictate. He sets the framework then picks the right people for the team, receiving daily feedback on the process.

Global Designs: Too Much of the Same Thing?
Bruce Campbell, the recently-retired director of design for Nissan USA, believes automotive design, as a whole, lacks variety. In his speech to the AW Design Forum earlier this year he said, "We are guilty of sameness! There is an atmosphere - the economy, bad designs, and fear for blandness in sheetmetal - that leads to sameness in automotive design." The solution, Campbell feels, is to take risks while being fiscally responsible and to use emerging technologies. "Challenge the sameness, be bold and challenge ourselves."

Rolls-Royce: Defining and Detailing Modern Day Luxury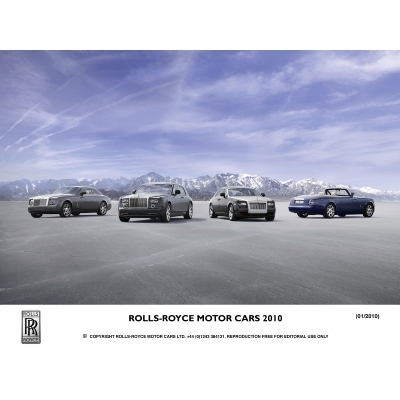 Times have changed and so has Rolls-Royce. In comparing the newly redesigned Rolls-Royce Ghost to the Phantom, Ian Cameron, chief designer, describes the car as a business suit or blazer whereas the Phantom's formality resembles a tuxedo.

In describing the challenge of bringing Rolls-Royce in line with modern vehicle design, Cameron says that "While incorporating classic Rolls-Royce design cues - the elevated prow, long bonnet, short front overhang, sharply raked A-pillar and elegant tail - the Ghost had to exude an informal aura with contemporary touches, including the latest evolution of the Rolls-Royce grille and chrome exhausts for this, the most powerful Rolls-Royce ever built."

Cameron and his team clearly did something right. Reviews from various publications consistently proclaim the success of the new car's design and capabilities.

BMW: Merging Emotion and Rationality
Adrian van Hooydonk, a young Dutch designer, took over the reins of BMW design five years ago. As designer of the 7-Series, AIADA asked what the biggest challenge in his new role was. van Hooydonk responded, "Today we have a recognizable BMW image with its own distinct personality and character. Sustainability and fuel consumption are going to be important considerations in the future. What will a car look like and if it is engineered from the ground up? We don't want to answer that on a technical level only, but also on an emotional level."

He continues, "There are ways to demonstrate dynamic driving sensation and emotional design with all the rational elements of lowering fuel consumption and emissions. The new 7-series, Z4, and GR are, in essence, the way we see BMW moving forward."

How does he see BMW accomplishing this? "There is not a cook book for us. We can change things depending on the car. New materials, including carbon fiber combined with aluminum structures are ways to reduce weight which will be a critical factor in the future. Lightweight construction is going to be the key. We're trying to make beautiful cars. But beauty is in the eye of the beholder, and you've got to decide how many eyes you're trying to please. Our goal is to communicate - through proportions, surfaces, stance - the performance, agility, and power. So we communicate to people who find that performance attractive. Buying a BMW is an emotional decision, but you must be able to rationalize it."

Jaguar: Back as the Sharpest Cat on the Road
While managed by Ford in recent years, the venerable Jaguar marquee lost its sheen. However, since Tata Motors took over the luxury brand, design director Ian Callum has made strides in regaining the acclaim that Jaguar was known for.

The new Jaguar XJ has received accolades from almost every auto reviewer and critic. But, explains Callum in a recent journalist walk-around, "Jaguar isn't torn between heritage and modernity for the simple reason that they are one and the same. Most people see Jaguars as traditional looking cars, but what people have forgotten is how radical, sleek, and sexy Jaguar was at one time."

"To create new Jaguars," he continues, "we had to throw away the rule book keeping only the brand's purity of line. Good design is about pushing the boundaries on physics and legislation and challenging yourself to do better."

Based on the comments of some of the auto industry's top professionals, it's clear that each brand has its own design methods resulting in distinct vehicle personalities. Although the vehicles may change, one thing is certain. Future auto show attendees - and even the casual browser on an auto lot - can expect a steady supply of cutting edge vehicle designs in the years to come.