Alt Car Expo 2008: Prometheus Solar Motorcycle - EXCLUSIVE VIDEO
EXCLUSIVE VIDEO
Santa Monica, California
Jim Corning is an interersting guy. Kind of a true American archtype.
One day he decided to "modify" his wife's seldom used Ninja 250. The result is the still unnamed electric motorcycle that must be seen to be believed.

Click PLAY to watch video

More Alt Car Expo 2008 Coverage
Speaker Videos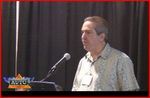 Dean Taylor, Southern California Edison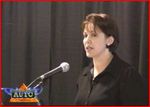 Leslie Brown Garland on Propane Fuel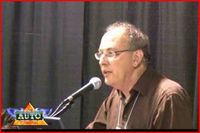 Joe Gershen on Biodiesel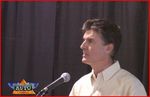 Honda's Steve Ellis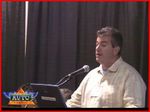 GM's Dave Barthmuss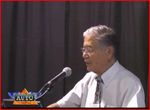 Dr. Andy Frank

Exhibitors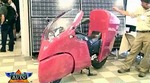 Prometheus Solar Motorcycle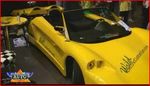 Pearson Cars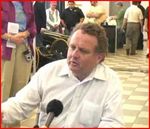 Free the MSEVs!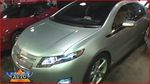 The Chevy Volt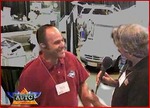 CNG Conversions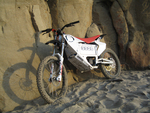 Zero Motorcycles