Alt Car Expo 2008: Leslie Brown Garland on Propane Fuel - EXCLUSIVE VIDEO
EXCLUSIVE VIDEO
Santa Monica, California
When alternative vehicle fuels are discussed, the often-forgotten offspring is propane. It's more than just for barbecues, cabins and camping.
Lesley Brown Garland is president and CEO of the Sacramento, California-based Western Propane Gas Association, which represents the nearly 120 propane companies that operate in California. Lesley joined WPGA in 2006 after serving as communications manager with the Propane Education & Research Council in Washington, DC. Lesley also served as communications director with the Truck Renting and Leasing Association in Alexandria, VA. Lesley was an award-winning reporter for Big Builder magazine as well as the Birmingham (Ala.) News, Montgomery (Ala.) Advertiser, and Columbus (Ga.) Ledger-Enquirer.

Click PLAY to watch video

More Alt Car Expo 2008 Coverage
Speaker Videos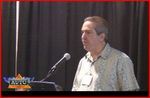 Dean Taylor, Southern California Edison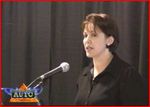 Leslie Brown Garland on Propane Fuel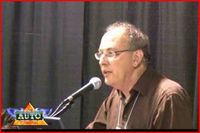 Joe Gershen on Biodiesel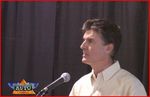 Honda's Steve Ellis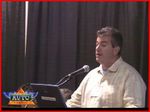 GM's Dave Barthmuss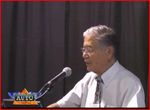 Dr. Andy Frank

Exhibitors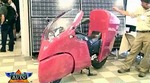 Prometheus Solar Motorcycle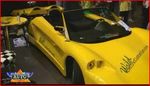 Pearson Cars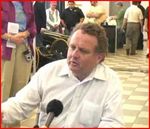 Free the MSEVs!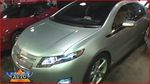 The Chevy Volt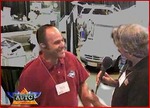 CNG Conversions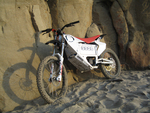 Zero Motorcycles