Ahhh.... station wagons....
When I think of station wagons, I think first of this classic Dodge within which me and my 4 sisters would take long and not so languid trips to the Lake (Tahoe) or the City (San Francisco). We all survived the reversed third seat, or should I say "Observation Lounge" inspite of exhaust fumes and no seat belts.
Amazing...
But perhaps more amazing was to test drive this:
New Car Review: 2005 Dodge Magnum
SEE ALSO: New Car Buyer's Guide for Dodge
The Magnum has the wet clean look of a dolphin slip-streaming the crest of a wave - bold strokes, modern lines. And like a dolphin, it has deceptive power, a HEMI V8, ever ready to leap into action (dolphins, by the way, can and do drive away sharks with their power and speed). The steering is precise and responsive, with good linear action. Brakes are well tuned and strong and handling curves is quite solid due to the rear-drive design. A very cool feature of this HEMI is a Multi-Displacement system. It starves four cylinders during idle and cruise conditions to save fuel. (25 highway and 17 mpg city).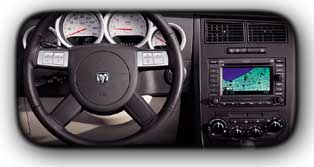 The clean lines continue in the interior with an exceptionally well thought out dash - easily readible gauges, useful knobs for a/c & audio, and steering wheel mounted buttons. Our test vehicle had satellite radio, which is great except it irks me a bit when a subscription service touts itself as being commercial free, then flood you with promotional spots.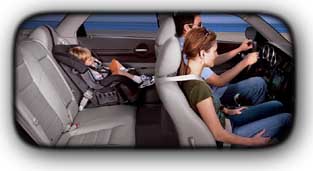 The back seat is comfy and roomy. Every passenger, large and small, enjoyed the ride, and the quiet. We tested the RT which has leather upholstery (very nice!), power driver seat, upgraded sound system, firmer suspension and 18-inch tires with polished alloy wheels.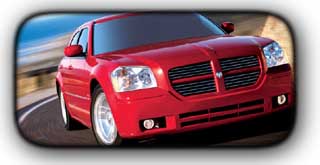 For the young urban family the Magnum will ring many bells: power and handling for traffic situations, useful cargo space for tools and toys, and a sleek modern look that is certainly distinctive. You won't miss the Observation Lounge....
- Editor