Magazine Awards Show's Best of the Best
Buick Bengal Concept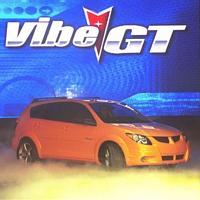 Pontiac Vibe Concept
Ford Forty-Nine Concept
Subaru Concept


    DETROIT, Jan. 11 AutoWeek celebrated the best of the best
at the North American International Auto Show (NAIAS) this evening by
revealing Editors Choice Awards for 2001.  The honors were bestowed during the
evening program of the Eighth Annual AutoWeek Design Forum.

    Editors Choice Awards from the 2001 NAIAS are:

    Most Fun:  Subaru WRX -- "This 227 horsepower, slightly over 3,000 pound
high-performance car gives a lot of grins for the dollar," said AutoWeek
Editor and Associate Publisher Dutch Mandel.

    Best Concept:  Buick Bengal -- The refined elegance of this two-door model
caught the judges' eye, according to Mandel who applauds the Bengal's
designer, Dave Lyon.

    Most Significant:  Pontiac Vibe GT -- This category measures a vehicle's
significance to the manufacturer, to the marketplace and as a segment-buster.
"The Vibe GT hits the target market Pontiac seems to be aiming for as it
redefines what 'Pontiac excitement' is," said Mandel.

    Best Concept:  Ford Forty-Nine -- "This is the cream of the crop.  What
vehicle will we look at five years out and remember?" observed Mandel.  "The
Forty-Nine harkens images of hot rods of the '50s and '60s.  There's more than
a subtle hint of dream cars that buoyed our optimism and enthusiasm."

    AutoWeek is America's only weekly automotive enthusiast magazine.  The
magazine covers all aspects of automotive enthusiasm -- from racing to
products to news features.  AutoWeek, with a circulation of 340,000, is one of
30 magazines published by Detroit-based Crain Communications, Inc.