Video Coverage of the 1999 Cycle World International Motorcycle Show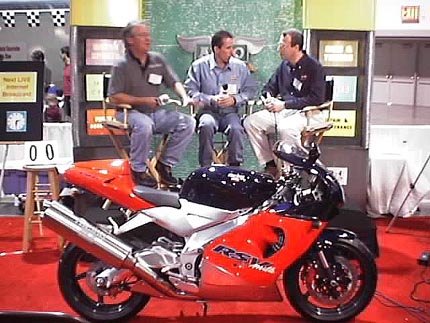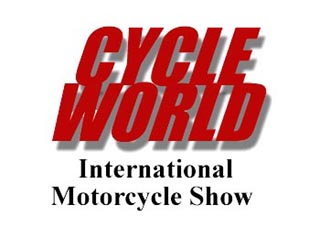 Hosted by Craig Erion and Larry Mason.
---


Get the Free Windows Media Player
---
Live & On-Demand Cybercast Coverage
Friday 12/4/98
Interview Shows
Trivia Challenge
6pm PT
Guests:

Jeff Ehoodin, BMW
Bill Coles, Victory Polaris
Team Extreme
Joseph J. Palcher, JJP Enterprises, Inc.

7:30pm PT
Guests:

Mark Reese, Suzuki
Art Gomper, Harley-Davidson

9pm PT
Guests:

Joe Hice, Buell
Fulke Charles Egerton, Kisan Technologies, Inc.
Pete Toherst,Honda
Richard Battles, RKA
Rocky Aiello,Yamaha

8:30pm PT
Contestants:

Dave Sheets
Carlos Bocanegra

Saturday 12/5/98
Sunday 12/6/98
Need More Information?


You can even look at Last Years Event
Want more information? Search the web!
Search The Auto Channel!