Major Track Improvement Plans to be Unveiled
During Live Video Cybercast!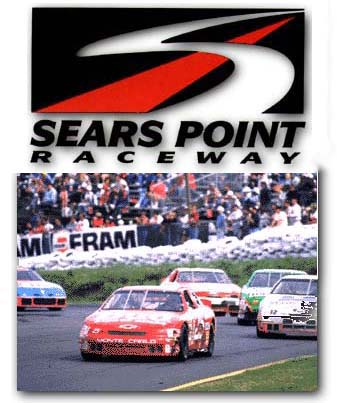 VIDEO coverage of the Press Conference
Recorded Live 04/08/97
Sears Point Raceway will officially usher in its "New Era of Racing" at a major press conference to be held at 12:30 p.m. Tuesday, April 8 at the track's Driver's Lounge.
The multi-million dollar improvement plan for the 800-acre facility will be unveiled and the timetables for construction will also be released. In celebration of this significant step forward, Sears Point will demolish its 25-year-old Media Center.
Track officials as well as community and industry officials will attend the press conference. There will be an open question-and-answer period and full-scale color renderings of the plans on display.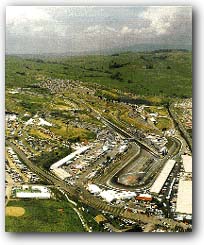 About Sears Point
Sears Point Raceway is North America's most complete and versatile motorsports complex. The twisting, challenging 2.52 mile road course and championship quarter-mile drag strip showcase the best in motorsports entertainment.
Sears Point is located 35 minutes north of San Fransico on 750 acres of rolling hills at the gateway to the Sonoma and Napa Valley wine country. The track hosts several nationally televised events including NASCAR Winston Cup, NHRA Drag Racing, and the SCCA Trans-Am Tour. Sears Point is a year-round motorsports complex with events scheduled 50 weeks out of the year. Over 800,000 spectators and participants will attend events in 1996.
Want more information? Search the web!
Search The Auto Channel!