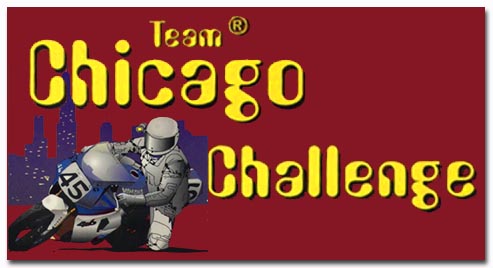 Team Chicago Challenge
with Dan Schmitt
---


Get the Free Windows Media Player
---
This Weeks Broadcast
WERA National Road Atlanta (Part 2 of 2)
Continuing the coverage of this six-hour race. The TEAM CHICAGO TECH TIP shows how to install the Tapeworks Graphic kit on a Yamaha YZF600. At the conclusion of this race, we show some of the racing action in the Vintage 2, Vintage 5 and C production Novice races with a demo ride with Yamaha TZ750s.
Show #577:
Click Here to View
---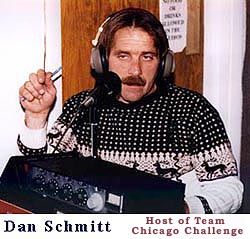 Team Chicago Challenge is a motorcycle racing program seen every week at 8:00pm ET, complete with race coverage, interviews, and discussion. Dan Schmitt, who also appears on the weekly TACH broadcast Open Road Radio, is sole producer and host of Team Chicago Challenge.

Want more information? Search the web!
Search The Auto Channel!