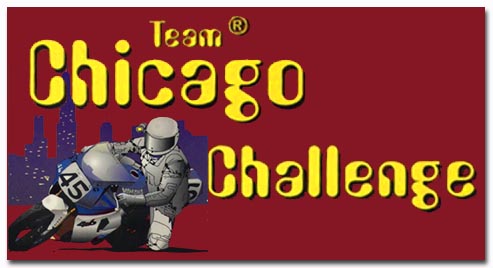 Team Chicago Challenge
with Dan Schmitt
---


Get the Free Windows Media Player
---
This Weeks Broadcast
Something New, Something Old
Using the setting of the Field Museum in Chicago, we first return to Four & Six Cycle in Chicago to check out Computrack, the frame straightening system, then we check out the goings on at the Museum, and we look at a brief clip from the fun race held indoors at Thunder Dome.
Show #556:
28.8K
56K
200K
---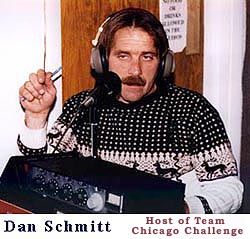 Team Chicago Challenge is a motorcycle racing program seen every week at 8:00pm ET, complete with race coverage, interviews, and discussion. Dan Schmitt, who also appears on the weekly TACH broadcastOpen Road Radio, is sole producer and host of Team Chicago Challenge.

Want more information? Search the web!
Search The Auto Channel!