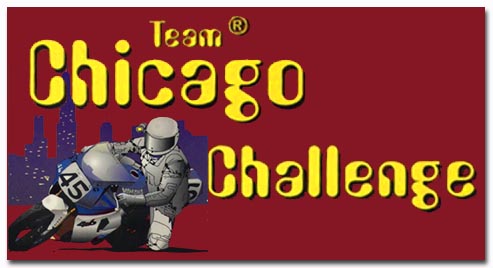 Team Chicago Challenge
with Dan Schmitt
---


Get the Free Windows Media Player
---
This Weeks Broadcast
WERA Nat'l Indianapolis (Part 1 of 2)
We travel to Indianapolis Raceway Park for this four hour National Endurance race. We check out the first 2 hours. Included is the tech tip about installing a FACTORY Jet Kit. We watch the technicians from Champion Spark Plug take heat range tests from the YZF600 Yamaha and John Miller explains the charts.
Show #523:
Low Bandwidth (modem)
High Bandwidth (Cable, xDSL, T1)
---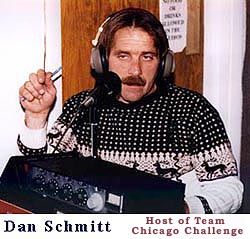 Team Chicago Challenge is a motorcycle racing program seen every week at 8:00pm ET, complete with race coverage, interviews, and discussion. Dan Schmitt, who also appears on the weekly TACH broadcast Open Road Radio, is sole producer and host of Team Chicago Challenge.

Want more information? Search the web!
Search The Auto Channel!