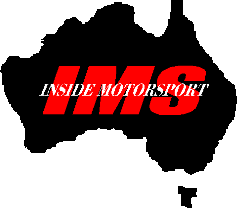 Craig Revell
Craig Revell is a third generation racer, with a life involved in motor racing. From working at his father's front-end shop during school holidays, to working on the American Speed Association (ASA) and All Pro Super Series circuits in the United States. He has spent time in the driver's seat, on the wrenches, as a successful car owner, and behind the microphone.
With 5 State Karting Championships, 2 Speedcar victories as a car owner (including the NSW State Championships), Craig is in the fortunate position of understanding the Station's requirements, competitors' and promoters' need for exposure, and the listeners desire to know more without technobabble.
Craig has been producing radio since 1986, with shows from France, England, the United States and various parts of Australia, he knows and understands the logistics of outside broadcasts from major motor sport events.
He has worked as Track Commentator at Eastern Creek Raceway, Canberra International Dragway, Fraser Park Raceway, EPIC and Shepparton Long Track Masters.
As Producer & Presenter of Inside Motor Sport on Triple S FM, Inside Motor Sport - National, across Australia on ComRadSat, around the world at www.theautochannel.com, Craig has become a well-respected voice of Motor Sport.
Colin Ford
In the 1970's he started as a pit crew member for Peter Williamson (the original RaceCam driver at Bathurst), moving to Canberra he started reporting for Thunder Media as a touring car correspondent, making good use of his inside knowledge of touring car racing. Becoming the cornerstone of Thunder Media's Bathurst coverage, Colin has covered both Touring Car series since 1994, the Rally of Canberra and more recently joined Inside Motorsport as Co-Presenter (1998-on).
Peter Norton
Formerly Thunder Media's North American correspondent. Peter's reports have included full coverage of the CART and NASCAR championships for 2 years with reports live from Indianapolis and Daytona, and he has worked at a number of other NASCAR and CART events. Peter's return to Canberra has seen him contribute towards our coverage of the Rally of Canberra, the 2000 GMC 400, most of the rounds of the SATCC/SCS and Konica V8 Series, including reports from Bathurst, Gold Coast, Adelaide, Oran Park, and Eastern Creek, together with club motor sport reports where Peter was a regular competitor.
Back to the Program Schedule