Cycle World 2000 International Motorcycle Show® Presented by Toyota Trucks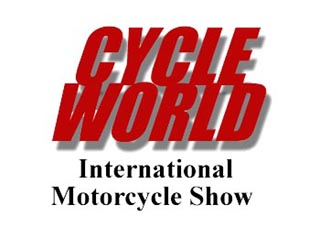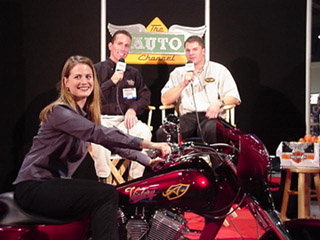 The Auto Channelís
broadcasts will allow Internet users and motorcycle enthusiasts around the world to experience every aspect of the event. In all, TACH will present 13 half-hour programs that feature interviews with representatives from the top manufacturers. Each manufacturer will in turn unveil their next millenium models for the global audience. The exhibitor list includes Harley-Davidson, Ducati, Yamaha, Honda, Kawasaki, BMW, Triumph, Suzuki, Victory, Buell, Aprilia, Cagiva, Laverda, Moto Guzzi and ATK. Interviews with motorcycle racing personalities and celebrities are also scheduled for each broadcast. The shows will then be archived for continuous on-demand access.
---


Get the Free Windows Media Player
---
Need More Information?


You can even look at:
The 1999 Show
The 1998 Show
Want more information? Search the web!
Search The Auto Channel!