2018-1993 Car and Truck Reviews, Prices, Specs, Comparisons and 2018-1993 Truck Reviews, Prices, Specs, Competitive Comparisons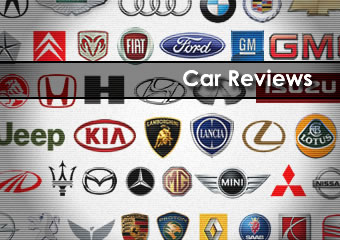 The Auto Channel is the Internet's first publisher to provide auto shoppers with both professionally conducted car and truck reviews and complete specs, comparisons, and prices for reviewed vehicle and every competitive model
New Car Reviews 2018-1993
New Truck Reviews 2018-1993
Most Recent New Car and Truck Reviews
Shortcut: Sedan Reviews 1996-Present Model Year
Shortcut: Coupe Reviews 1996-Present Model Year
Shortcut: SUV and CUV Reviews 1996-Present Model Year
Shortcut: Minivan Reviews 1996-Present Model Year
Shortcut: Car and Truck Research and Buyers Guides By Brand 2017-1993
For over 20 Years The Auto Channel has published "expert-only" car and truck reviews along with exclusive in-depth data and comparison tools that have and continue to empower and influence the purchase decisions of millions of new car and truck shoppers. The Auto Channel, publishes our reviews and news articles on a single page, unlike many other auto web sites that divide their auto reviews into multiple pages in order to count larger audience numbers, we don't.
Index of Car and Truck Reviews by Vehicle Brand
EZ Find 2018-1993 Car and Truck Reviews - The Auto Channel
How To Become a "Schmarter Car Buyer - Simple Steps To Help You Buy The RIGHT Car At The RIGHT Price
Find New Cars By Monthly Payment
Car Research Tools
Happily the days of car buyers making a really "bad decision" concerning the quality of the vehicle they buy are long over. Today even entry level models have robust warranties, are manufactured using quality production techniques, and look good. But with thousands of purchase choices and changing criteria, the task of narrowing down a short list of vehicles that really meet your everyday driving needs can be daunting. To help buyers we have created PERFECT NEW CAR MATCH, an exclusive helpful research tool. Compare, and rank and discover.
The Auto Channel believes that the more unbiased vehicle research data available, the more power shoppers have, the "righter" your automotive purchase will be. But knowing data is only one part of the purchase equation, don't skimp on the time you are allotting to schedule in-depth no shortcut test drives of every vehicle on your consideration for purchase list. Make sure to use the free MY TEST DRIVES tool to keep all of your test drive results straight. After you have made your final purchase decision, follow The Auto Channel's 4 Steps to Become a Smart Car Buyer.
Auto Channel readers who want to share their opinion can contribute to My Top 5 Reasons I Bought This Car.