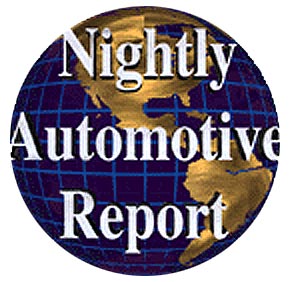 ---
Nightly Automotive Report #436
28.8 - 56k
Airdate: 1/12/99
The Chrysler PT Cruiser Interviews with Carl Olsen, Chairman of Transportation Design for The Center for Creative Studies; John Herlitz, V.P. of Product Design for DaimlerChrysler; and Michael Robinet, Managing Director of CSM Forecasting.
---
The Nightly Automotive Report and Autoline Detroit are properties of Blue Sky Productions. Blue Sky Productions is a full service Television and Video production company with offices and studios in Lansing and Detroit. Blue Sky has two divisions a broadcast division and a business communications division.
Want more information? Search the web!
Search The Auto Channel!