The New Volkswagen Beetle: from Concept to Production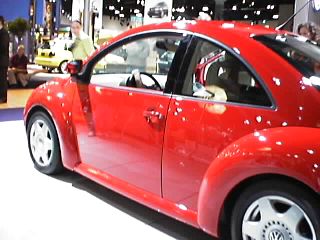 The Big Auto shows at the beginning of this year saw the introduction of the 1998 Beetle to audiences in Detroit and Los Angeles. The popular excitement generated by these events--and by the new car itself--seemed, at times, unbelievable. The car struck a definite chord among the people who have seen it, and we expect it to make a similarly favorable splash as more consumers see the new Beetle at more auto shows around the country.

What's the story behind the appeal of this new car? Is it chiefly nostalgic as some commenters have suggested? Or has the "all new" Beetle captured the eye of auto show attendees on its own merit?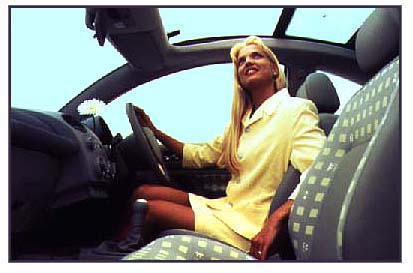 On these pages we've gathered together some info about the new Beetle. We'll take you back to the time when the new Beetle was still only an idea, when it was a concept car with a cool glass roof. We'll show you pictures and video clips of the production model that was introduced this month, and we'll show you some stuff that VW put together to introduce the car to you.

Video
All video clips are encoded in VXtreme. You must have the free vxtreme plugin to see them.