The Auto Channel's Automotive Teaching Institutions Guide
Find a college near you that offers training in automotive technology.
Instructions
Select the LOCATION in the box
Use the "Start Search" button to begin your search.
© 2001 the Consortium for Automotive Education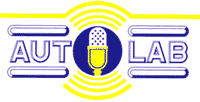 The Auto Lab is an automotive broadcast series about the automotive industry, its history, and its culture, presenting the ideas of leading college faculty, authors, and automotive practitioners in a relaxed, conversational format.
New programs air
Saturdays at 8:05 a.m. Eastern Time
Jan 12, 2013

Robert Erskine, Senior European Correspondent, London England - "MAGIC - LET'S KNOCK OFF A CYLINDER"
Jeff Bartlett- Editor Consumer Reports - "TESTS HOW FORD FUSION, C-MAX HYBRIDS DON'T LIVE UP TO 47 - MPG CLAIMS"
Sharon Sudol & John Russell, Senior Correspondents - "2013 NISSAN ALTIMA; 2013 INFINIT ex 37"
Jurek Grabowski- Research Director- AAA Foundation for Traffic Safety - "ONE IN 24 REPORT DRIVING WHILE DROWSY"
Holly Reich, Automotive Journalist - "ISSUES REGARDING ETHANOL E 15 GASOLINE"

AutoLab Host

Professor Harold Wolchok - Host of The AutoLab
This Week's Guest Automotive Experts - Saturday, 12 January 2013

Harold Bendell - Major World


Tim Cacace - Master Mechanix Auto Body and Auto Repairs and the Consortium for Automotive Education


Robert Erskine - Senior European Correspondent from London, England

Nicole Markson - Auto Empowerment, Auto Lab Broadcast Interviewer


Jerry Pastore - D&J Diagnostic and The Consortium for Automotive Education


Johanna Pastore - D&J Diagnostic Center

Michael Porcelli - Central Avenue Info and I-Car


Joanne Porcelli, Esq. - -


Nick Prague - Metropolitan Transportation Authority Training Superintendent and Rockland Community College, SUNY


Holly Reich - Automotive and travel writer, contributing to a variety of publications including Edmunds.com, Rides, Elite Traveler, and AutomotiveRhythms.com