The Auto Channel's Automotive Teaching Institutions Guide
Find a college near you that offers training in automotive technology.
Instructions
Select the LOCATION in the box
Use the "Start Search" button to begin your search.
© 2001 the Consortium for Automotive Education
October 9, 2010 — First Gender-Balanced Automotive Broadcast Team Hits The U.S. Airwaves — read more
July 10, 2010 — The two-student North Dakota team of McKenzie Nordland, 17, and Jonathan Anderson, 18, bested top teams from the other 49 states in a timed competition by perfectly diagnosing repair challenges in 61 minutes 30 seconds to claim the title of best young auto technicians at the 61st annual Ford/AAA Student Auto Skills National Championship held on the front lawn of Ford World Headquarters in Deaborn, Mich., Tuesday, June 15, 2010.
February 27, 2010 — Victor Muller, owner and CEO of Spyker Cars, the new owner of Saab, will be a featured guest on the Auto Lab simulcast Live from New York here on The Auto Channel this Saturday Morning.
September 29, 2009 — Bruce Bendell and GM Vice Chairman Bob Lutz received the Greater New York Councils Boy Scouts of America Good Scout Award in recognition of their professional achievements and community service. They also raised $175,000 for the Boy Scouts at the awards ceremony.
April 17, 2009 — 'America's Top Technician' Title Won by Los Angeles High School Students at National Automotive Technology Competition

America's Top Technicians, Matt Bezkrovny and Adam Whelan

NATC Winner Matt Bezkrovny

NATC Winner Adam Whelan
Sep 24, 2011

Robert Erskine, Senior European Correspondent, London, England - "ROLLS ROYCE CENTENARY"; "IS AN AUTOMOTIVE REVIVAL EVENT LOOKING BACKWARDS OR FORWARDS INTO THE FUTURE?"
Sharon Sudol & John Russell, Senior Correspondents - "AUDI A4"; "SAAB 9-5"
Dr. William Sharfman - Hyundai Veloster
Russ Rader, Insurance Institute for Highway Safety - "JASON PROJECT"; "LOW - HANGING FRUIT"
Audra Fordin - "WHAT WOMEN AUTO KNOW"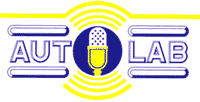 The Auto Lab is an automotive broadcast series about the automotive industry, its history, and its culture, presenting the ideas of leading college faculty, authors, and automotive practitioners in a relaxed, conversational format.
New programs air
Saturdays at 8:05 a.m. Eastern Time
AutoLab Host

Professor Harold Wolchok - Host of The AutoLab
This Week's Guest Automotive Experts - Saturday, 24 September 2011

Harold Bendell - Major World


Tim Cacace - Master Mechanix Auto Body and Auto Repairs and the Consortium for Automotive Education


Robert Erskine - Senior European Correspondent from London, England


Audra Fordin - Great Bear Auto Repairs and Auto Body


Joe Guarino - Joe Guarino Automotive Repairs and Access Automotive Communications


Howard Lepzelter - Access Automotive Communications

Michael Porcelli - Central Avenue Info and I-Car


Nick Prague - Metropolitan Transportation Authority Training Superintendent and Rockland Community College, SUNY


Bill Sharfman - Automotive Journalist and Consultant