The Auto Channel's Automotive Teaching Institutions Guide
Find a college near you that offers training in automotive technology.
Instructions
Select the LOCATION in the box
Use the "Start Search" button to begin your search.
© 2001 the Consortium for Automotive Education
August 9, 2008 — We are now broadcasting on WNYM AM 970 "The Apple".
---
The Auto Lab Congratulates the Graduates of the CWE's Entry Level Automotive Training Program held at NYCAT
Regina Mcfadden
Lisa Solomon
Manuel Loaiza
Robert Pandolfo
Patricia Goodson
Jean Baptiste Farley
Bhakra Dhiras
Mary Horowitz
Ariel Santos
Gabriel Solise
Barry Feliciano
Andres Ramires
Edwin Bermudez
Paul Brathwaite
Anthony Clark
Junior Sealy
Andrew Rosario
Jose Mojica
Amber Drumond

Oct 25, 2008

Robert Erskine, Senior European Correspondent, London England - "Fueling Muddle"
John Russell, Senior Correspondent - Chevrolet Aveo
Russ Rader, Insurance Institute for Highway Safety - "Antilock Brakes on motorcycles reduce crashes"
Holly Reich & Nick Prague - 2009 Lincoln MKZ
Dr. William Sharfman - Volkswagen Routan
Kevin Wilson, AutoWeek Magazine - "Taking it Higher on Electric Avenue"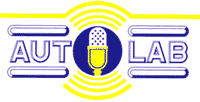 The Auto Lab is an automotive broadcast series about the automotive industry, its history, and its culture, presenting the ideas of leading college faculty, authors, and automotive practitioners in a relaxed, conversational format.
New programs air
Saturdays at 7:06am Eastern Time
AutoLab Host

Professor Harold Wolchok - Host of The AutoLab
This Week's Guest Automotive Experts - Saturday, 25 October 2008

Harold Bendell - Major World


Tim Cacace - Master Mechanix Auto Body and Auto Repairs and the Consortium for Automotive Education


Robert Erskine - Senior European Correspondent from London, England

Tom Foley - Brendan's Service Station & Access Automotive Communications

David Goldsmith - Urban/Fulton Service Station, and Bronx Community College, CUNY


Howard Lepzelter - Access Automotive Communications


Nick Prague - Metropolitan Transportation Authority Training Superintendent and Greater New York Safety Council


Holly Reich - Automotive and travel writer, contributing to a variety of publications including Edmunds.com, Rides, Elite Traveler, and AutomotiveRhythms.com


Bill Sharfman - Director of Judging, The Automotive News PACE Awards

Simmons Valeris - Valeris Service Stations and the Consortium for Automotive Education