The Auto Channel's Automotive Teaching Institutions Guide
Find a college near you that offers training in automotive technology.
Instructions
Select the LOCATION in the box
Use the "Start Search" button to begin your search.
© 2001 the Consortium for Automotive Education
The Auto Lab Congratulates the Graduates of the CWE's Entry Level Automotive Training Program held at NYCAT
Yohannes Bulcha
Franklin Cardwell, Jr.
David Capozzi
Epefanio Conongo
Anthony DeJesus
Tim Gonzalez
Keith Hazle
William Hering
Wai Leung
Claude Misukewiewicz
Anthony Peterson
David Peller
Moise Zamor

Oct 27, 2007

Robert Erskine, Senior European Correspondent, London, England - "A Touch of the Bends"
John Russell, Senior Correspondent - "Saturn Vue"
Russ Rader, Insurance Institute for Highway Safety - "DWI"
Sheila Meyer, Chairwoman, The Greater New York Automobile Dealers Association and Owner of Meyer Chevrolet - Women's Automotive Career Forum
Jake Fisher, Vehicle Program Manager, Consumer Reports - "The Money Class"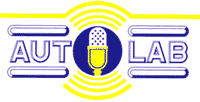 The Auto Lab is an automotive broadcast series about the automotive industry, its history, and its culture, presenting the ideas of leading college faculty, authors, and automotive practitioners in a relaxed, conversational format.
New programs air
Saturdays at 7:06am Eastern Time
AutoLab Host

Professor Harold Wolchok - Host of The AutoLab
This Week's Guest Automotive Experts - Saturday, 27 October 2007

Harold Bendell - Major World

Libby DeMarco - Broadway Gulf Station, Jersey City, New Jersey

David Goldsmith - Urban/Fulton Service Station, and Bronx Community College, CUNY


Pierre Louis - Major World


Nick Prague - Metropolitan Transportation Authority Training Superintendent and Greater New York Safety Council


Victor Principe - Hostos Community College, CUNY


Bill Sharfman - Director of Judging, The Automotive News PACE Awards