The Auto Channel's Automotive Teaching Institutions Guide
Find a college near you that offers training in automotive technology.
Instructions
Select the LOCATION in the box
Use the "Start Search" button to begin your search.
© 2001 the Consortium for Automotive Education
September 22, 2007 - Today's Auto Lab is a rebroadcast. We will not be taking calls.
Sep 22, 2007

Robert Erskine, Senior European Correspondent, London, England - "A Lorry Load of Troubles"
Ralph Bombardiere, Executive Director, and Jordan Weine, Chairman of the Board, The Gasoline and Service Station Dealers Association - "New York Times: Shops and Condos Crowding Out of Gas Stations"
Holly Reich, Edmunds.com - "Top 10 Tips for Good Auto Repair Service & Build A Bear Cars"
Russ Rader, Insurance Institute for Highway Safety - "First Time Institute Tests Convertibles"
Dr. William Sharfman, Director of Judging, PACE Awards - "Reporting Live from the Greenwich Concours D'Elegance Antique Show"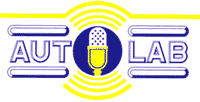 The Auto Lab is an automotive broadcast series about the automotive industry, its history, and its culture, presenting the ideas of leading college faculty, authors, and automotive practitioners in a relaxed, conversational format.
New programs air
Saturdays at 7:06am Eastern Time
AutoLab Host

Professor Harold Wolchok - Host of The AutoLab
This Week's Guest Automotive Experts - Saturday, 22 September 2007

Harold Bendell - Major World


Tim Cacace - Master Mechanix Auto Body and Auto Repairs and the Consortium for Automotive Education


Nick Giancaspro - Baychester Auto Repair Facility & Consortium for Automotive Education

David Goldsmith - Urban/Fulton Service Station, and Bronx Community College, CUNY


Pierre Louis - Major World

Michael Porcelli - Central Avenue Info and I-Car


Nick Prague - Metropolitan Transportation Authority Training Superintendent and Greater New York Safety Council


Holly Reich - The New York Daily News and The Washington Post


John Serrano - Computer Diagnostics & Access Automotive Communications