The Auto Channel's Automotive Teaching Institutions Guide
Find a college near you that offers training in automotive technology.
Instructions
Select the LOCATION in the box
Use the "Start Search" button to begin your search.
© 2001 the Consortium for Automotive Education
The Auto Lab welcomes Lincoln Tech's Students and Faculty in Whitestone, Queens as new listeners!
In addition, here are the 2007 Automotive High School Scholarship Award Winners:
Arben Amsterdam
Addonis McCoy
James Morris
David Nieves
There is one additional award:
Joshua Helfenbein
Sep 01, 2007

Robert Erskine, Senior European Correspondent, London, England, and the Honorable Lord March, Owner of the world famous Goodwood Race Course - 2007 Goodwood Revival
John Russell - Audi TT Roadster
Russ Rader, Insurance Institute for Highway Safety - "New Side Tests of Large Luxury Cars: Luxury Doesn't Always Buy Safety"
Douglas Love, Senior Director Communications, Consumer Reports - "Toyota Tundra, Chevrolet Silverado Rank Best in Tests of Four, Full-Sized Crew-Cab Pickups"
Dr. William Sharfman, Director of Judging Automotive News PACE Awards - Scion
John McDermott and Seretese Smith, Special In Studio Guests, Consortium for Worker Education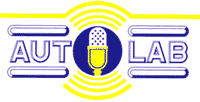 The Auto Lab is an automotive broadcast series about the automotive industry, its history, and its culture, presenting the ideas of leading college faculty, authors, and automotive practitioners in a relaxed, conversational format.
New programs air
Saturdays at 7:06am Eastern Time

AutoLab Host

Professor Harold Wolchok - Host of The AutoLab
This Week's Guest Automotive Experts - Saturday, 01 September 2007

Dominick Alia - Computer Diagnostics


Harold Bendell - Major World


Fred Bordoff - New York Center for Automotive Technology (NYCAT)

David Goldsmith - Urban/Fulton Service Station, and Bronx Community College, CUNY


Pierre Louis - Major World


Nick Prague - Metropolitan Transportation Authority Training Superintendent and Greater New York Safety Council


John Serrano - Computer Diagnostics & Access Automotive Communications