The Auto Channel's Automotive Teaching Institutions Guide
Find a college near you that offers training in automotive technology.
Instructions
Select the LOCATION in the box
Use the "Start Search" button to begin your search.
© 2001 the Consortium for Automotive Education
Melissa Silberman, Principal of New York City Automotive High School, with students Juan Gonzalez and Jeremy Zamora, on The Auto Lab, November 4, 2006

(opens in new window)

(opens in new window)
January 20, 2007

Robert Erskine, Senior European Correspondent - "Don't Touch The Wires"
Dr. James Quigley, Director, Center for Sustainable Energy, Bronx Community College, CUNY - Advanced Photovoltaic Training
John Russell, Senior Correspondent; and Bart Herring, E-Class Product Manager, Mercedes-Benz USA
Jerry Flint, Senior Automotive Editor, Forbes - "Flint: Why People Buy Cars"
Peter Beutel, President, Cameron Hanover - Gasoline Pricing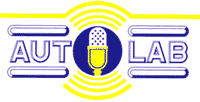 The Auto Lab is an automotive broadcast series about the automotive industry, its history, and its culture, presenting the ideas of leading college faculty, authors, and automotive practitioners in a relaxed, conversational format.
New programs air
Saturdays at 7:05am Eastern Time

AutoLab Host

Professor Harold Wolchok - Host of The AutoLab
This Week's Guest Automotive Experts - Saturday, 20 January 2007

Harold Bendell - Major World


Nick Giancaspro - Baychester Auto Repair Facility and Bronx Community College, City University of New York


Joe Guarino - Joe and Steve's Automotive Repairs


Pierre Louis - Major World


Jerry Pastore - D&J Diagnostic


Nick Prague - Maintenance Superintendent - Metropolitan Transportation Authority and Instructor in Automotive Technology, Bronx Community College, CUNY


John Serrano - Computer Diagnostic