2004 Scion xB
It's Hip to be Square
Over 30,000 Americans last year decided it was time to get into not out of the box. The angular vehicle in question is the Scion (Toyota) xB. It's makers see it as a Generation Y customizable thump-mobile, and yet half of the new xB owners are middle-aged. This is due to a very interesting blend of strong points: Strong point #1: Price. With a base price of $13,680, the xB will have an automatic market: folks who prefer their car payment to be less than their housing cost.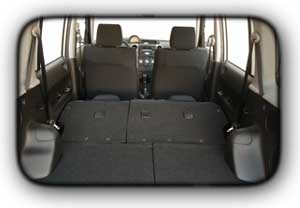 Strong point #2: Versatility. The boxed interior creates a lot of interior room and the xB headoom, legroom and plenty of room for all that important stuff we all carry around.
Strong point #3: Performance. The four-cylinder is enhanced with variable valve timing with intelligence (VVT-i) provides plenty of push for this 2,400lb puppy. Coupled with MacPherson suspension, rack-and-pinion steering, and ventilated disc brakes, the xB will surprise you.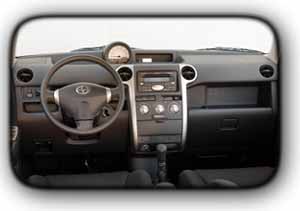 Strong point #3: Bloodline. As a Toyota product, one suspects that the reliability, resale value, safety features, and standard features list will be top drawer. Oh yeah.
This box rocks.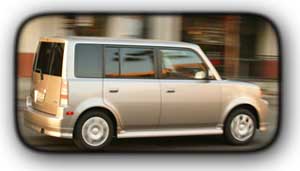 - Mark Fulmer, Editor

Compar-a-graph--See how it stacks up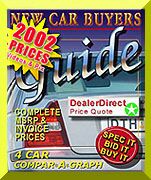 Wow! The Web's Biggest and
Best New Vehicle Guide!
Please go to the

for necessary media tools.