Welcome to affordable fun! The 2004 Tiburon GT from Hyundai not only looks good and has lots of features, but most importantly bases at 16K with an excellent warranty. New for this year is continuously variable valve timing - taking horsepower up to 138 and torque to 136 pound-feet.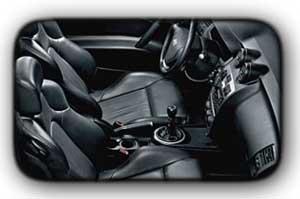 How's this for standard equipment: air conditioning, six-speaker stereo with CD player, side airbags, cruise control, sport seats, power windows and locks, keyless entry, four-wheel disc brakes, 16-inch alloy wheels, a rear spoiler and foglights. If you go for the V6 model: you get leather, a seven-speaker Infinity sound system, a sport suspension, 17-inch wheels and a more pronounced rear spoiler.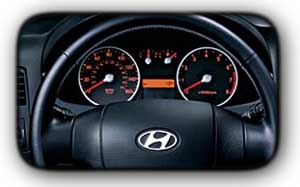 Just on a conceptual basis alone, we applaud the efforts of a car maker to create a vehicle that's fun to drive and doesn't require half of a home mortgage each month (or much much more if you happen to live in Tiburon, California). The Tiburon accomplishes this, and that's good news and good news for consumers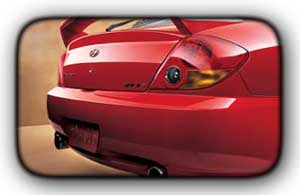 - Mark Fulmer, Editor

Compar-a-graph--See how it stacks up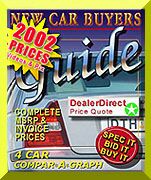 Wow! The Web's Biggest and
Best New Vehicle Guide!
Please go to the

for necessary media tools.