The 2004 Maxima rocks! Its famous V6 puts the "pow" in power and the "oo" in smooth. We extensively tested this outstanding vehicle on twisting coastal highways, where it flew flawlessly - and on Sierran switchbacks, where even at altitude it passed trucks without blinking.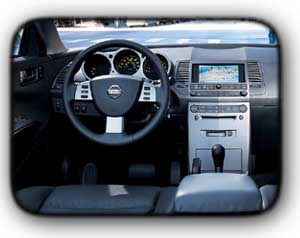 This years edition has hundreds of new and upgraded elements, many ported over from its touted sibling, the Altima. It is longer, wider and has more cargo capacity. The SL we drove was adorned with sports wood trim, heated leather seats, a 320-watt Bose audio system and xenon headlights. It also had a rear center console with controls for the seat heaters and more comfortable seating.
The suspension gave equal treatment to comfort and performance, flattening curves with good road feel while cushioning ragged road textures. Once while cruising at about 75 mph we turned off climate controls and audio and found ourselves in a very quiet space - there was quite literally no wind noise. It would be simply tragic if you are shopping for an upper end sedan and didn't test drive this most impressive 2004 Maxima.
- Mark Fulmer, Editor

Compar-a-graph--See how it stacks up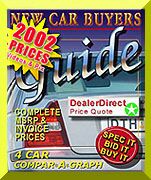 Wow! The Web's Biggest and
Best New Vehicle Guide!
Please go to the

for necessary media tools.