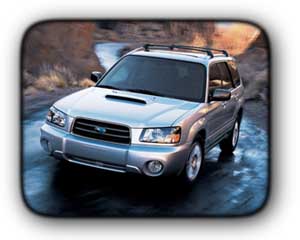 The new 2004 Forester 2.5 XT is a real tiger. A calm and placcid pussycat under normal conditions, but can at any time become a blur. It's called torque. And the new Forester dishes it up in all 5 gears. Its 2.5-liter turbocharged, four-cylinder engine produces 235 pound-feet of torque (42 percent increase over last years). The ETC - Electronic Throttle Control - maintains fuel efficiency, and keeps it rated as a LEV (Low Emission Vehicle). Add to that an AVCS - Active Valve Control system - and you've got a tiger with cheetah qualities.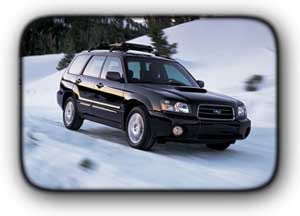 The hood scoop is real. It harvests fresh air to the engine and the engine-mounted intercooler. We gave this cat the Highway 50 test - from farmlands to mountain peaks and zipped past the lumbering elephantine SUVs in the valley lowlands as well as at 6,000 feet. Not just a highway beast, the Foresters full-time all-wheel drive provides a sure grip, while the Hill Holder feature (holds the car in place when stopped on an incline) will win hordes of fans in San Francisco and other hilly spots.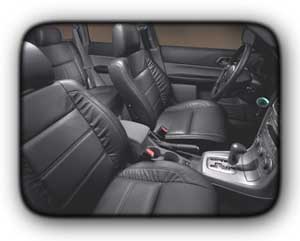 The ride is smooth - its four-wheel independent suspension, variable-ratio power rack-and-pinion steering. Stopping power is provided by four-wheel antilock disc brakes and an Electronic Brakeforce Distribution system, which allows independent braking of each rear wheel based on traction and weight transfer. And how about this for safety: the 2004 Forester equipped with side air-bags ranked #1 (in the field of SUVs & wagons) in side impact tests. We'll guarantee a grin on your face after your first test drive.
- Mark Fulmer

Compar-a-graph--See how it stacks up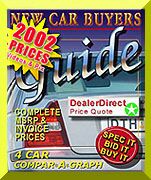 Wow! The Web's Biggest and
Best New Vehicle Guide!
Please go to the

for necessary media tools.