The 2004 Focus is a multi-shaped, multi-featured small car with larger than average interior room and a surprising ride. We tested the ZX5 (one of four models, each with at least three trim levels) which is available in hatchback, sedan and wagon versions. The Focus scored high during this the Labor Day weekend when American gas prices reached new high levels.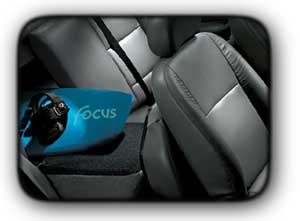 We drove city streets and bulging highways, traversed serpantine suburbs and meandering mountain valleys - and through it all the Focus performed dandy, ignoring altitude, conserving fuel, filled with people and cargo. Our Focus had the 2.0-liter 110-horsepower four-cylinder engine tied to a five-speed manual transmission driving the front wheels.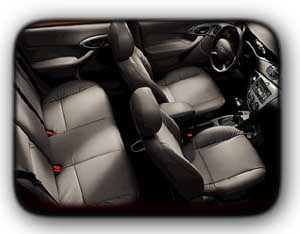 New options include heated front seats, traction control and ABS. Speaking of safety, ZX5 scored four stars for rear side impacts (IIHS) and a "Good" score in frontal offset testing. So if you're in the market for a small car, you should not make a decision without testdriving the new Focus.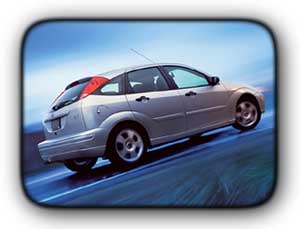 - Editor

Compar-a-graph--See how it stacks up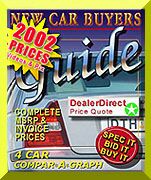 Wow! The Web's Biggest and
Best New Vehicle Guide!
Please go to the

for necessary media tools.