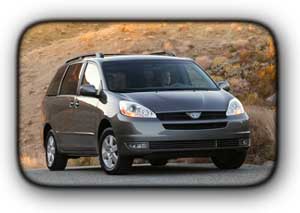 If you're going to redesign a family travel vehicle, maybe the best way is not just with the usual study groups. Maybe a better way is to take it out for the 50,000 mile trek throughout the North American continent. That's what Toyota did. And it worked. Really well. The 2004 editions are bigger - 44 per cent more - resultinf in best-in-class cargo and passenger space. They are more powerful - a 230-horsepower, 3.3-liter V6 with brisk acceleration while at the same time earning certification as a ULEV2 with highway 27mpg. They also have a bundle of new family-friendly features (or FFF, to be true to automotive tri-digit vocabulary).
We tested the new Sienna on the serpentine Big Sur stretch of Highway 1 on the California coast. It handled every situation with confidence and grace - and as we traversed the steep cliffs, the Sienna kept a firm grip on the pavement while cushioning the rear-seat passengers as they tested out the DVD player and its wireless headsets. FFF #1: an "I-am-watching-you" mirror for Mom and Dad to monitor backseat activities. Both sliding side doors and the rear hatch can be opened and closed remotely however (FFF#2) they have a sensor strip running within the rubber edge molding that reverse the door motor if contacted by little (or big) fingers.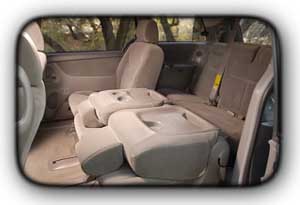 The Sienna retains its top notch crash test safety record amd adds to it the best 60-0 braking time in its class. If you opt for the navigation system, go for the rearview camera as well. Other FFF's are removal consoles, a tidy 14 cupholders, an AWD option, and a very leak-proof body. This is indeed an impressively improved minivan and an absolute must test-drive for the family vehicle shoppers.
- Editor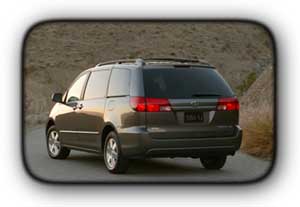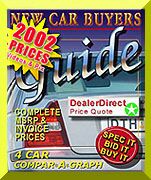 Wow! The Web's Biggest and
Best New Vehicle Guide!
Please go to the

for necessary media tools.