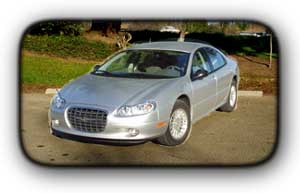 Roominess, thy name is Concorde. The 2003 version of Chrysler's really full-size sedan is designed to achieve the challenging combination of style, room, comfort, performance and fuel economy - and does so quite well. New for 2003 are some colors: Deep Lava Red, Brilliant Black Crystal and Deep Graphite - also new is a 6-disc CD changer.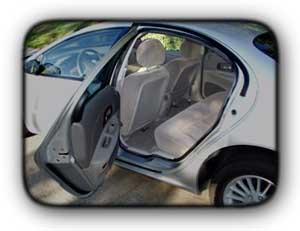 The LX version has a 2.7-liter 200-horsepower V6, while the LXi gets 234 and the Limited gets 250hp. The engines are built entirely of aluminum, except for the removable cast-iron cylinder liners, thus 10% more power and emissions are 30% cleaner. Four-wheel antilock brakes with low-speed traction control and side airbags are also available.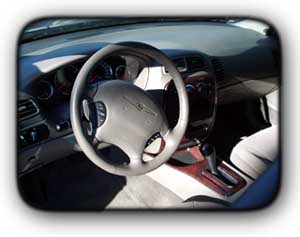 We applaud the look of the Concorde - clean, strong, uncluttered exterior lines melding with clean, strong, uncluttered interior lines - and a not so byproduct is a drag coefficient of 0.31. Our rear-seat occupants enjoyed lots of leg and headroom - and you have to love really long doors that open widely. The roominess continues in the trunk department with 19 cu-ft of useable space - and for the long stuff there's a passthrough.
The dash features large gauges, a good nighttime color scheme and sound ergonomics. The radio dials could use some work (like analog knob tuning) but the sound quality is quite good. The Concorde has a unique spacious feel and coupled with its good looks and good pricing make it a must test drive for full size sedan shoppers.
- Mark Fulmer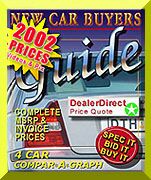 Wow! The Web's Biggest and
Best New Vehicle Guide!
Please go to the

for necessary media tools.