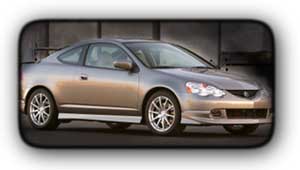 Still a cure for the automotive blahs, the 2003 Acura RSX has no new changes other than an additional color, Redondo Red Pearl (Redondo is a Southern California beach town). You can find Redondo along California's coastal Highway 1 which is the perfect stretch of asphalt for the RSX. Handling is the forte of this sleek hatchback coupe - smooth, steady, and effortless.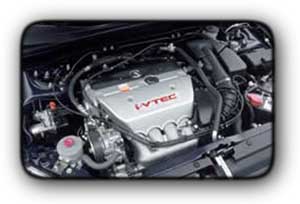 The Type S engine creates horsepower up to 200 (at 7,400 rpm) and torque to 142 lb-ft (at 6,000 rpm). The manual 6 speed transmission helps the RSX get 30 mpg on the freeway - and since it requires premium fuel, that is a good thing. The front-drive RSX also has top marks in safety earning five stars (the best score possible) for safety in frontal impact collisions. And four stars for front-occupant protection in side impacts. ABS and side air bags are standard in the RSX.
The Bose sound system is of course top notch and is easy to use via the curved cockpit instrument cluster with a mix of knobs and buttons. With a base price of 20K, the sleek and nimble RSX is a highly recommended test drive of those in the market who are looking for an exceptional ride for both commuting and fun.
- Mark Fulmer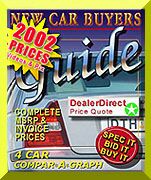 Wow! The Web's Biggest and
Best New Vehicle Guide!
Please go to the

for necessary media tools.