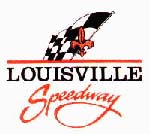 Louisville Motor Speedway
Figure 8 Division Season Championship Races
Exclusive Auto Channel Coverage
On September 12, 1997, the Louisville Motor Speedway presented season championship races for four of its Figure 8 divisions. The Auto Channel. was there to cybercast the events live, and we have also archived the races for your viewing pleasure.
The Races
Banquet Table Buffet Rookie Figure 8 Division

Pronto Auto Parts Figure 8 Division

Outer Limits Amusement Center Bombers Figure 8 Division

Field Preferred Meats Outlaw Figure 8 Division
Want more information? Search the web!
Search The Auto Channel!